A Lancia Delta Integrale will race in the next Rallycross. It will be electric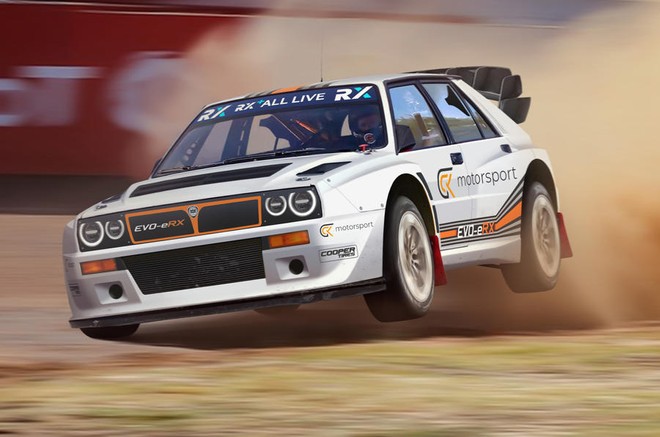 The Lancia Delta Integrale will race in the World Rallycross Championship but … in version 100% electric . The French car team GCK Motorsport will take care of deploying it on the starting line, thanks to its restomod Exclusiv-e Delta.
La GCK Delta Evo -E will use the Kreisel Electric RX1e kit so as to be able to develop 680 CV and 879 Nm of instantaneous torque. Going for just a short moment, in addition to the simple numbers, we can see that it will have a higher acceleration even than a today's Formula 1 single-seater. Lo 0 – 100 km / h? Burned out in less than two seconds. To tear off the skin from the pilot.
Delta has won eight FIA World Rally Championship titles between 1988 and the 1992, however, never achieved the same level of success in Rallycross, with his best result obtained by Bruno Saby in 1988, who drove a modified Delta S4, bringing it to second place in the French Rallycross Championship .
The GCK team previously fielded several Prodrive-built Renaults in the WRX category, achieving their best placement in fourth place in the constructors' championship in 2019.

The president of the GCK and former rallycross driver, Guerlian Chicherit declared: " We chose the Lancia Delta Integrale as it is a vehicle that has made everyone dream. It is the rally car par excellence, undoubtedly the most incredible of its era, and still highly regarded today. We will try to take to the track with its electric version ".
Chicherit then added that " will be a busy year for GCK Motorsport but the whole team will not looks forward to taking on this challenge ". An electric car ready to plow through the dirty and rough tracks of the Rallycross championship can be now a novelty but it will become normal starting next season.
next season will participate in the Fia World Rallycross Championship only electric cars . They have already registered for the championship 14 cars that will all have the same electric heart. According to the regulation, all the cars in the race must have the same weight minimum of 1. 430 kg and will be equipped with two electric motors , each divided for each axis; one on the ante axis and one on the back. The championship will consist of 12 races and will start on 28 November in Germany.