A slice of frozen pizza and the PlayStation 5 devkit is served (and sold on eBay)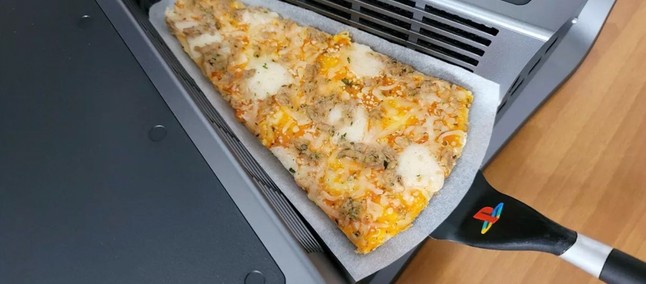 With all the problems related to stock shortage, with PlayStation 5 we can say that we have seen them cooked and raw. But it took the Sony console devkit to also see frozen . No, we are not delirious: make yourself comfortable and we will explain everything.
Up eBay in fact appeared, under the name of " PizzaStation ", a PS5 devkit at the modest price of 6. 000 euro. And the object , auctioned by a private seller from Turin, was also sold. The insertion was particularly interesting because it showed a slice of frozen tuna pizza , precisely from the "Ristorante" line of Cameo.




In bundle, then, the seller has also thought of adding a kitchen spatula personalized with the PlayStation logo , very useful for lifting the slices of Pizza. The curious advertisement was accompanied by an invitation not to bid, because the platform would most likely have removed the advertisement, given that the nature of the object actually for sale – not a PizzaStation , but a rare item and distributed directly by Sony as a PS5 devkit. Apparently, however, things would have turned out differently in the end, against all expectations.
The reason why the seller resorted to this trick, probably, more than an attempt to attract the attention of potential interested buyers is to be found in the desire to divert the attention of eBay and its algorithms from the object, confusing the waters and passing it off as something that is not . We do not know for sure if the thing actually went through – or in the oven -, but according to what can be obtained from eBay the item has been sold.