Adele asks, Spotify listens and puts a stop to shuffle in albums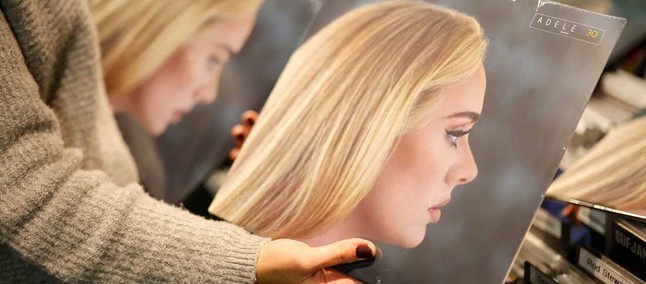 The world of music has definitely changed, it is changing and will continue to change over the next few years but sometimes it is certainly better to avoid overturning habits or to impose changes that do not take into account what artists want to convey to their audience with their music. Precisely in this sense, Spotify has made a small but important change to its platform, by stopping activating by default the random playback of the songs of an album .
This decision, which obviously only affects subscription users , not those who use the service for free, it seems it took place mainly at the urging of Adele , the British singer recently returned with her new album "30 "after about six years of silence. A fourth album which, according to the artist, "immediately reveals his emotionality" . This album is also his first to be immediately available in streaming. The previous one, "25", could only be purchased physically or downloaded.
"Thanks Spotify for letting me heard ", in fact, is the final sentence of a tweet in which Adele explains her desire to allow users to listen to an album in the order it was thought of , not randomly:
This was the only request I had regarding our constantly evolving sector! We don't create albums with so much care and we haven't thought about our tracklist without a reason. Our art tells a story and our stories should be heard as we intended them
Adele's tweet was followed by Spotify's:
Anything for you 🙏✨

– Spotify (@Spotify) November 21, 2021


Chris Macowski, Spotify's head of communications, confirmed this decision:
As stated by Adele, we are thrilled to share the decision that we have begun to implement a new Premium feature that has long been requested by both users and artists to make playback in order prey finished on all albums. Those who still wish to randomly listen to an album, can go to the "now playing" view and click on the appropriate button
Adele's new album was released on 19 November and is already at the top of all the charts. One song in particular, Easy on Me, now holds Spotify's record for single-day plays globally, a record that previously belonged to k-pop group BTS.
Spotify, remember, has recently extended to all users the possibility of viewing the lyrics of the songs, interactively and synchronized, while listening. In recent days, moreover, subscription podcasts have also arrived in Italy.