Air Liquide and Eni will work together for the development of hydrogen mobility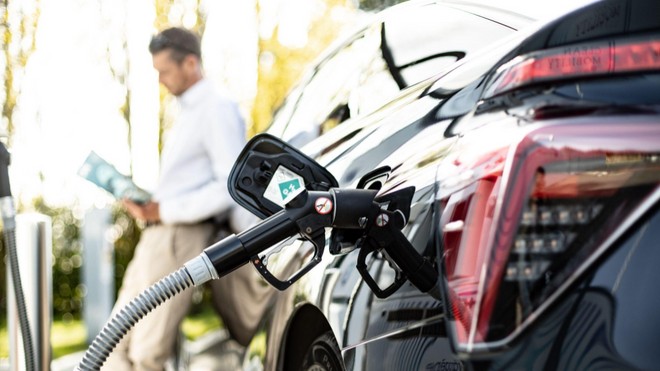 Air Liquide and Eni announced to having signed a letter of intent to get to work together with the development of hydrogen mobility . These two realities, in fact, see this technology as one of the solutions to decarbonise the transport sector. Let's see in more detail the contents of the agreement reached.
INVESTMENT IN INFRASTRUCTURE
The two companies will work to foster the sustainable development of an extensive network of hydrogen refueling stations in Italy . First of all, however, they will carry out a feasibility study for the development of the low-carbon and renewable hydrogen supply chain to support the market of fuel cell vehicles for heavy and light mobility. Air Liquide and Eni will also take care of identifying the strategic points where the hydrogen stations can be located within the country.
This collaboration will exploit the skills of Air Liquide in the management of the entire hydrogen value chain such as production, transport, storage and distribution and on Eni's experience in commercial and retail activities combined with its capillary network of service stations.
A very important collaboration agreement for the development of a technology that is seen by many as particularly interesting especially for the world of heavy transport. All that remains is to wait for the fruits of the projects that these two companies will carry out. Pascal Vinet , Senior Vice President and member of the Executive Committee of the Air Liquide Group, stated:
Decarbonising the transport sector is a major challenge in the energy transition. Implementing a network of hydrogen refueling stations is a key milestone along this path. The alliance between a leader in hydrogen and an integrated energy company operating globally like Eni will pave the way for extended access to hydrogen in Italy. Together with Eni, our long-time partner, we have the ambition to contribute to a more sustainable future through the use of hydrogen.
Giuseppe Ricci , General Manager Energy Evolution of Eni, added :
The agreement with Air Liquide is a further step forward in promoting mobility sustainable. The decarbonisation of transport must make use of the synergy and complementarity of available technologies. This is why Eni has launched activities ranging from the strengthening of electric vehicle power systems to the production of biofuels, from the distribution of biomethane to that of hydrogen, which is one of the products useful for reducing emissions on which Eni intends to accelerate. Already at the beginning 2022 Eni will open the first hydrogen refueling station in Italy in the urban area in Mestre (Venice), followed by the second in San Donato Milanese (Milan). Thanks to the agreement with Air Liquide, the collaboration between operators in the sector is strengthened for even greater efficiency in the path towards the energy transition.