Aiways U6, first details of the electric SUV Coupé. It will arrive in 2022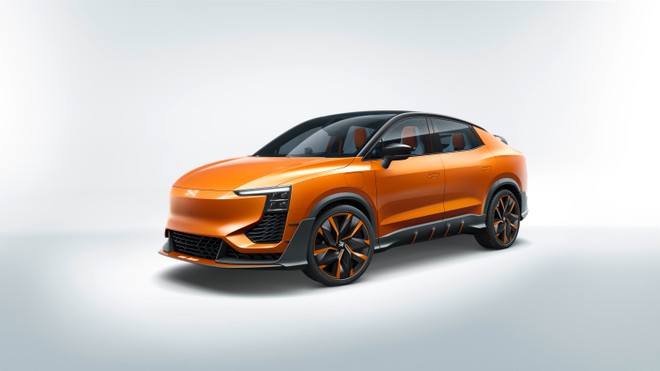 The Chinese brand Aiways will lead to the debut in Europe in 2022 on new model U6 . It is a electric SUV Coupé which will be marketed in Italy by the Koelliker Group. For the moment, only some initial information on the new model has been provided, which mainly concern the design.
VERY CAREFUL AERODYNAMICS

The automaker says it designed the new battery-powered model with clean lines and details aimed at obtaining the best possible aerodynamic efficiency . This is an important data since it allows to improve fuel consumption and therefore the maximum mileage. A job that allowed to obtain a CX equal to 0, 26 . Speaking of design, the front is characterized by the presence of two horizontal elements.
The upper area is characterized by lights that have a very subtle design, while the lower one combines form and function. In fact, the air intakes incorporate a system of fins that can be closed to take advantage of better aerodynamics. Below, we find a splitter that increases downforce for greater straight-line stability. The windshield has an inclination with a smaller angle than that of the U5, again with the aim of improving the efficiency of aerodynamics.
Behind, however, we find a small spoiler that helps to generate downforce to increase stability at higher speeds. The lights are connected to each other through a thin LED strip . On the upper part there is a panoramic roof that Aiways defines as the most resistant on the market. The wheelbase is long and the overhangs are reduced. Furthermore, the car body is about 5 cm longer than the Aiways U5. The Electric Coupe SUV features diamond-coated inch alloy wheels, designed to dissipate the heat of the braking system in the best possible way.
Speaking of the technical specifications, the Chinese brand did not want share no information. Of course, more details will be communicated later. Currently, in some European countries including Italy, Aiways markets the U5 SUV which has a single electric motor capable of delivering 150 kW (204 CV). All powered by a 63 kWh battery which allows autonomy up to 410 km according to the WLTP cycle. Prices from 42.750 EUR.