Alfa Romeo Giulia, the future will be electric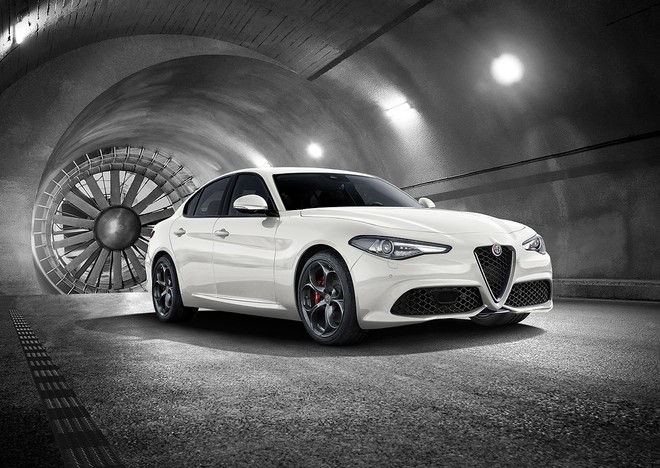 The relaunch plans of Alfa Romeo go through the electrification of its range of cars. We have talked about it several times and we already know that from 2027 , at least in some markets, the Italian brand will only market electric cars. The first battery-powered model will arrive in 2024. Furthermore, the trend will be to focus more on SUVs that are increasingly in demand on the market. However, the automaker will not put aside models that have garnered praise from customers. In an interview with Auto Express, Alfa Romeo CEO, Jean-Philippe Imparato , made it known that for the Giulia there will be a future even if it will be characterized by electrification.
The car is absolutely gorgeous, so there is a future for this type of car, but it will be a future that will be electrified.
The electrification of the Giulia will be an obligatory step given the plans of the Italian brand already mentioned at the beginning. Despite the transition to electric powertrains, priority will always be given to sportsmanship and the driving experience which are part of the Alfa DNA always. The same number one of the car manufacturer has made it known that they are evaluating the possibility of re-proposing the Quadrifoglio badge also on battery models.
The CEO says that the technicians are also working on the sound and the "sensations" that the future electric will offer. However, Alfa Romeo's number one wanted to point out that he does not intend to bring "false features" to his cars. In short, no artificial sounds like other manufacturers are doing.
As for the technical specifications, obviously the Giorgio platform will be abandoned. The future electric Giulia will use the STLA Large platform of Stellantis which will offer up to 800 km of autonomy with batteries up to 118 kWh. This platform is designed to be able to house one or two electric motors and therefore to be able to build cars even with four-wheel drive. The future electric Giulia will therefore be able to have high performance and, given the premises, it is possible that it will also have a Quadrifoglio variant.
The electric sedan will be part of the offensive of the new battery models that the Italian brand will start to propose starting from 2024.