Alpitronic presents a Fast 50 kW wall mounted column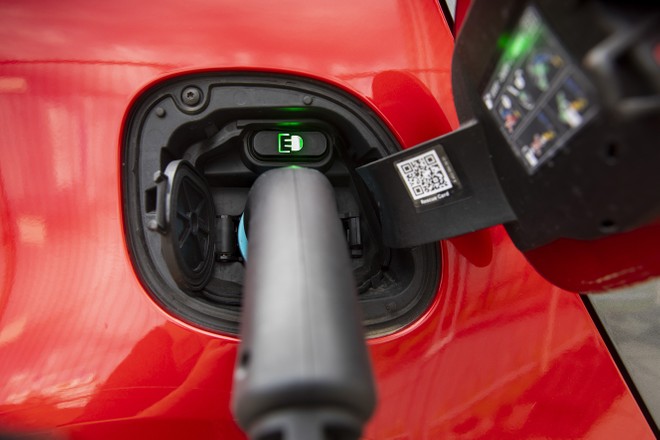 The producers of charging stations are working on developing new solutions that can make the energy supply of electric cars easier and easier. Alpitronic is a very dynamic Italian company (Bolzano) that has recently unveiled a new product designed for Fast refills. It's called HYC 50 and is a DC post from 50 kW which is characterized by being able to be mounted directly on a wall without necessarily having to create a dedicated support.
Given the possibility of being mounted on a wall, the product is well suited to be used in places such as underground car parks, multi-storey car parks or in shopping centers. The advantage is that the installation is much simpler and cheaper since it is not necessary to create a support structure.
The HYC model 50 allows you to recharge in direct current up to two electric cars at the same time . The maximum power that can be supplied by the column is 50 kW. In case of two cars being recharged at the same time, the power will be divided ( kW to car). The column supports the CCS1, CCS2, CHAdeMO and even the Chinese GBT standards. It will then be up to the customer to choose which connector to install. Alpitronic specifies that its column offers an efficiency of 97% .

The manufacturer declares that its new column is also not very noisy (less than 50 dBA). This is an interesting detail as the low noise level would also allow it to be installed inside residential areas. Furthermore, another important aspect is ready for the V2G (Vehicle-To-Grid) for when it will be possible to use it.
The column is IP certified 54 and therefore can also be installed outdoors and weighs less than 100 kg. It will arrive on the market during the second quarter of 2022. Prices have not yet been disclosed.