Amazon expands partnerships for checkout-less supermarkets overseas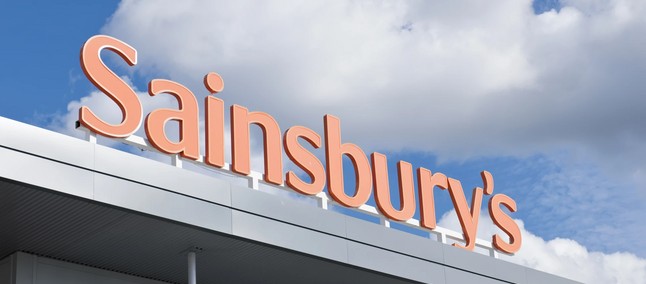 The technology of Amazon's checkoutless supermarkets is expanding more and more also from competing companies, according to Bloomberg . The e-commerce giant would have signed an agreement with Sainsbury's, the second largest supermarket chain in the United Kingdom, with the aim of opening a store equipped with highly efficient AI cameras in London.
To be exact, Sainsbury's has officially announced the supermarket , but it just says that the cashierless technology is provided by a third party company. But internal anonymous sources of the US financial newspaper confirm that this "third company" is precisely Amazon – and among other things, it certainly cannot be said that it is a sector in which the competition is particularly crowded, even if things have begun to have been moving for some time.
The first Amazon Go supermarket, which indicates precisely the structures that do not employ cashiers, cashiers or other systems of payment at the end of the shopping, opened in Seattle, where the headquarters of Amazon are located, just over three years ago. To date, there are already dozens of outlets in the United States, and there are also six in the United Kingdom (with the name of Amazon Fresh, however). Also in the US, Amazon has signed agreements to supply the technology called " Just Walk Out "like the one with Sainsbury's with three supermarket chains, namely Hudson, OTG CIBO Express and Delaware North). It is still a niche solution, but it is a remarkable result, considering that in the very early stages many doubted its sustainability compared to the traditional one.

Economy and market 25 Feb
The opening of Sainsbury's automatic supermarket is very close: the 29 November, just in combination with Cyber ​​Monday, the last day of the Black Friday discount and promotion period. The official FAQ actually describes a procedure very similar to that of the Amazon Go: the user enters and exits by scanning a QR code on the official app of the supermarket chain, then simply puts what interests him in the cart, without worrying about reading the codes of each product. Once finished, it simply goes away. The system thinks of automatically debiting the account on the credit card. Sainsbury's says the system does not use face recognition, does not share customer data with the technology partner, and that digital traces of supermarket visits are typically erased within 30 days.
As we said, the competition is also equipping itself with technologies similar to Just Walk Out . Just over a month ago, another very popular supermarket chain in the UK, Tesco, opened its first cashierless store. The system, called GetGo, was developed by the Israeli startup Trigo. Some time ago Microsoft also expressed an interest in this area.