Amazon hides Covid-19 cases among workers, California hides $ 500,000 fine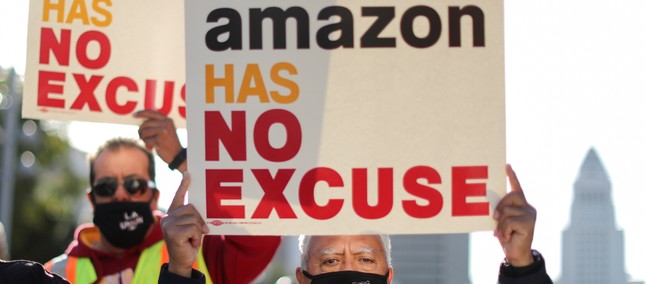 Amazon will have to pay a fine of 500 thousand dollars for hiding Covid cases – 19 inside its warehouses in California, endangering the health of workers . The ruling applies the Assembly Bill 685 (AB 685) in force in the US state , signed last year by Democrat Eloise Gómez Reyes (majority leader of the California State Assembly) that companies are required to "inform their employees if they have been exposed to Covid – 19 and report such information to public health authorities ".
California Attorney General Rob Bonta means this" to end harmful business practices that concealed Covid case numbers – 19 to workers . During the pandemic, Amazon failed to adequately inform warehouse workers and local health authorities of Covid case numbers – 19, often leaving them in the dark and unable to effectively monitor the spread of the virus ". In short, a situation to be solved as quickly as possible, especially in anticipation of the last period of the year with Black Friday first and then the Christmas holidays.
So it seems to have been lacking that correct communication from Amazon in informing employees about cases of illness. Now California requires Jeff Bezos' company to promptly apply the AB 685 ensuring maximum transparency to tens of thousands of warehouse workers that operate in the State, adopting all the necessary measures for health security if necessary (it should be noted that the company has been providing his employees a nasal swab, FDA approved). It is a right on the part of workers, who in this way will be able to protect not only themselves, but also the families and communities they frequent.
WHAT IS IMPOSED TO AMAZON
In a nutshell, Amazon is imposed to
warn the warehouse workers about the exact number of Covid cases – 19 in the workplace, communicating within 24 hours the cases of possible exposure
to end the current practice of inadequate information
notify local health authorities of Covid cases – 19 within 48 hours to avoid outbreaks
to pay 500. 000 dollars fine