Amazon Prime Gaming in November, super tempting free game offer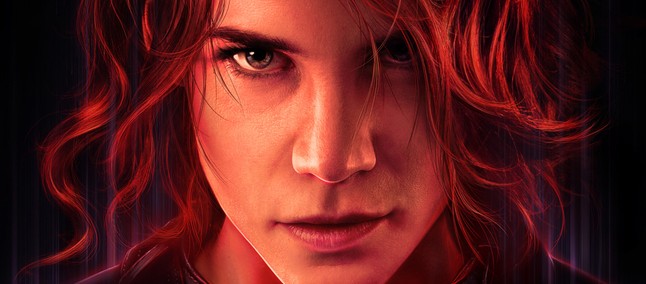 November this year promises to be a great month to subscribe to Amazon Prime : not only for the Black Friday period (which this year falls on 26 November), but also because the offer of free games of the month with Prime Gaming is really very tempting. The Ultimate Edition of Control stands out in particular, the surprise title of Remedy Entertainment two summers ago, but not even Dragon Age: Inquisition, the excellent fantasy action RPG from BioWare, is to be thrown away, even if a little older. Here is the complete list:
Control Ultimate Edition . This edition of the action game includes the two official premium DLCs.

26 Needle
Dragon Age: Inquisition . The third installment of "the other" BioWare action RPG saga of the heyday (along with Mass Effect of course). It is currently unclear whether the various DLCs released in the meantime will be included.

Games 15 Dec
Rise of the Tomb Raider . Sequel to the reboot of the game saga that redefined action-adventure. This time the stainless Lara Croft heads to Siberia. We do not know if the additional contents of the will be included Year Celebration.

Games 09 Nov

Games 21 Oct
Rogue Heroes: Ruins of Tasos . Rogue-lite old-school adventure but with modern elements. For party of up to 4 players (but also feasible in single player).
Liberated . Action-adventure with very particular graphics, hand-drawn and inspired by the world of comics.
Puzzle Agent 2 . Developed by the now defunct Telltale Games, it is a puzzle game with elements of adventure
Demon Hunter 2: New Chapter . Thriller adventure that takes advantage of the mechanics of hunting for hidden objects
Brakes Are For Losers (BAFL) . Super old school arcade racing game with top view and physics management … "rubbery".
Secret Files: Sam Peters . Graphic adventure spin-off of the famous saga of the same name. This month it was the third chapter, so for consistency …
In addition to the free games, it is good to remember that as usual there will be multiple offers of loot boxes, contents and currencies in play for titles like New World, Genshin Impact, LoL, VALORANT, Apex Legends and many more. In fact, Amazon has announced that it has entered into a one-year partnership with Riot Games to bring exclusive content and more to its most popular and well-known titles.
Finally, remember that free games are forever : you can only redeem them for one month, but they will remain in your library even later and even if you cancel your subscription. The offer is reserved only for the PC world: it is actually codes to be redeemed on various platforms such as Epic Games Store, GOG and so on. Finally: the Prime Gaming subscription, which was once called Twitch Prime, is included in the Amazon Prime subscription.