Amazon Prime Gaming, many beautiful free games for PC even in December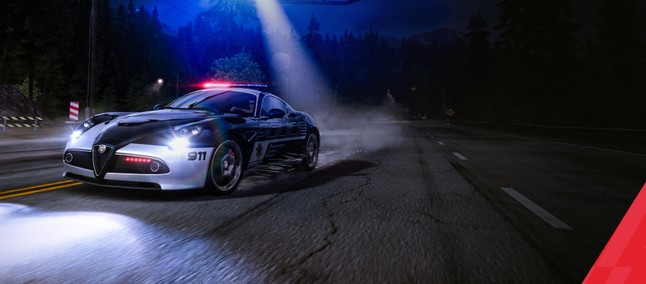 Also for the month of December Amazon Prime Gaming delights subscribers with a nice choice of games for PC free "forever" (in the sense that you just need to redeem the codes before the offer expires and they remain in your library Steam, GOG, Epic and so on permanently); the offer is not as sensational as this month's (there is still a week to take advantage of it, by the way!), but the highlight is very respectable: let's talk about the remaster of Need for Speed: Hot Pursuit , release towards the end 2020 on the occasion of the tenth anniversary of the publication of the original title.
Need For Speed: Hot Pursuit was developed by Criterion, and perhaps represents the meeting point with another Criterion arcade racing game series that had become super popular at the time, namely Burnout. In fact, the similarities with Burnout Paradise are quite marked, starting with the takedown and "turbo boost" mechanics up to the open-world setting; but the map is much larger than in Paradise, the cars are real models licensed by various manufacturers and the driving physics is a little less arcade (even if we are still a long way from a simulator).
Prime Gaming's offering is complemented by eight other games, including Football Manager 2021 , the independent survival management software Frostpunk and the adventure Journey to the Savage Planet. The full list is as follows:
Need for Speed ​​Hot Pursuit Remaster (Criterion arcade racing game).
Football Manager 2021 (SEGA's football management system).
Frostpunk (management city builder survival of 11 bit Studios).
Journey to the Savage Planet (Typhoon Studios first person adventure)
Morkredd (physics based cooperative puzzle game)
Spellcaster University (management where you have to build your own school of magic)
Youtubers Life (influencer simulator)
Stubbs the Zombie in Rebel Without a Pulse (Aspyr's zany action adventure)
Tales of Monkey Island Com plete Pack (Graphic Adventure / RPG by Telltale Games)
To redeem all the games, simply go to the Prime Gaming website starting from December 1st and until the end of the month. The service is included with the Amazon Prime subscription. In addition to the free games there are, as usual, a lot of in-game content and offers for very popular titles such as Battlefield 2042, Apex Legends, Fall Guys and Genshin Impact.