Amazon Prime Video Shares 30 Seconds Clips | USA only, for now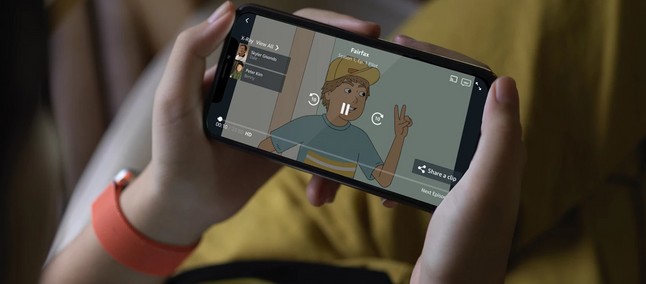 A new – and unedited, for streaming services – possibility of sharing has been announced from Amazon for the Prime Video platform, which allows viewers to share scenes from films and TV series on social networks . With some distinctions, for the moment: the contents from which you can extrapolate clips to share are those signed by Amazon Original, you can do it only on iOS and everything is limited to US customers.
In short, we will probably have to wait for this (large) "experimental" phase to give the expected feedback to Amazon, and who knows when it will arrive in our country does not also concern Android smartphones, that is the largest slice of the market. On the other hand, it is more unlikely that the sharing of the scenes of films and TV series of Amazon Prime Video concerns, at least in the short term, the contents distributed by third parties, for which there could be difficulties to be solved on the copyright .
Amazon can do as it pleases with its content, and so here is the innovative functionality of sharing on social networks . For the moment – writes the e-commerce giant – it will be available for "The Boys (first season), The Wilds, Invincible and Fairfax, while they will arrive later other Amazon Original movies and TV series ".
HOW IT WORKS SOCIAL SHARING

While watching the content, tap on Share a clip: playback is paused to open the editing and sharing screen
The Prime Video app automatically generates a clip of 30 seconds on the scene just seen, but the user can intervene on the beginning and the end of the same, as well as reproduce the preview of the clip
Once the scene has been identified, just tap the button Share and chooses re where you want to share it, if on Instagram, Facebook, Twitter, iMessage, Messenger or WhatsApp