Ancient Greece as you've never seen it: Microsoft rebuilds Olympia in 3D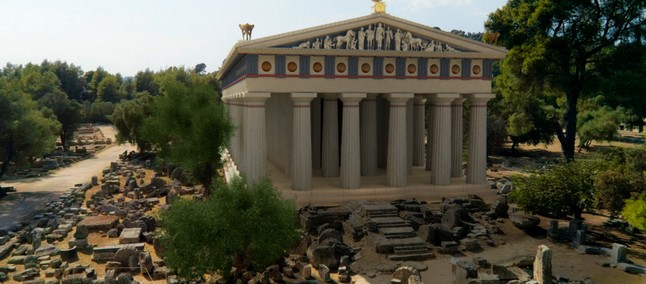 Ancient Olympia is immortal, like the gods Greeks and … his digitization . The project Ancient Olympia: Common Place sees engaged the Greek Ministry of Culture and Sport in collaboration with Microsoft and its initiative AI for Cultural Heritage, and provides the safeguarding, conservation and digital archiving via artificial intelligence of the place where the first Olympics were held. Everyone will be able to visit these places so rich in history by taking a virtual journey through time of more than 2000 years of walking along the streets of the archaeological site from smartphone, PC or Microsoft HoloLens 2 , standalone mixed reality viewer launched on the market at the beginning 2019.
they are meticulously preserved and restored by the Hellenic Ministry of Culture and Sport. But they also need digital preservation to ensure that all evidence of the rich history and common civil values ​​upon which the site was built is handed over to future generations.
Microsoft's artificial intelligence has reconstructed some of the main works to "guarantee" them to generations future
Mixed reality and artificial intelligence therefore further strengthen the meaning that this place has not only for the Greek people, but for all humanity. The use of advanced technologies also wants to be a incentive for education and tourism , so wounded in recent years by the pandemic. I am 27 in total the reconstructed digital monuments , including the Stadium, the temples of Zeus and Era , the workshop of Phidias. The details are extremely realistic, the result of in-depth research carried out by groups of experts commissioned by the Hellenic Ministry of Culture and Sport. And the 3D reconstructions are also faithful to the temporal dynamics. cameras and drones were used to capture " hundreds of thousands of images ", then reworked by artificial intelligence from Microsoft to transform them into three-dimensional models. Seeing is believing:
HOW TO LIVE L 'EXPERIENCE
via PC: via the web it is possible to visit the historical monuments of Olympia in 3D | link
via smartphone: augmented reality allows you to live a totally immersive experience
via HoloLens 2: is a multi-sensory tour in ancient Greece