Android 12L, backtrack on storage | Smartphone news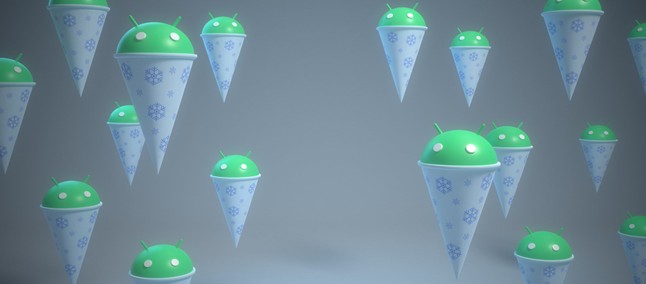 Android 12 L will be aimed mainly at devices with large: the official name already suggests it and Google has confirmed it several times. But some news is also planned for the more traditional smartphones : and Mishaal Rahman, former head of the editorial section by xda-developers who now writes for Esper , illustrated them all in detail. These are mostly developer-oriented changes, but they will obviously impact users. Here is a schematic and maximally summarized summary; but first we indicate those that had already anticipated Google:
New background picker in AOSP
Return of dedicated volume controls when casting content via Google Cast
Nearby call for Pixel smartphones and Nest devices
Material You colors in the startup animation
Theme support dynamic in AOSP

Android 28 Oct
ANDROID 12 L: ALL NEWS FOR SMARTPHONES DISCOVERED
Possibility for producers of to impose an orientation in the apps regardless of what the apps themselves require; it will be particularly useful to avoid non-sensible layouts on folding devices.
Plus order for Spatial Audio support . A special API will be introduced that allows apps to quickly understand if this feature is supported by the device.
Full support for head movement tracking via external devices , also in relation to the position of the screen. This novelty is closely related to the one above. If your headphones or other head wearables include their own accelerometer / gyroscope, Spatial Audio will be able to function more accurately and consistently. Three levels of tracking provided: nothing at all, only tracking of the head and tracking of the head in relation to the screen (the so-called screen-to-head tracking itself).
The accuracy of Google Assistant in suggesting apps and activities should improve significantly thanks to two new tracking functions that allow the assistant to monitor step by step every user activity, even between an app and the other.
A step back in the management of storage space . With Android 10, Google had introduced Scoped Storage, which prevented app to access the filesystem outside of their own folders and some areas shared by all. A change dictated by reasons of user privacy protection which, however, is not liked very much. With Android 12 L, Google will revive two old APIs that were the cornerstone of the old system. The apps will still have to ask for specific permissions to also access content written by other apps in public folders (for example a file downloaded from the browser and saved in Download.

Android 28 Oct
The first public Beta for supported Google Pixel smartphones should start next month, therefore from 3a onwards. The stable distribution of the update should arrive by the end of the first quarter of 2022 .