Apple makes iFixit happy: a radical change of perspective (with some doubts)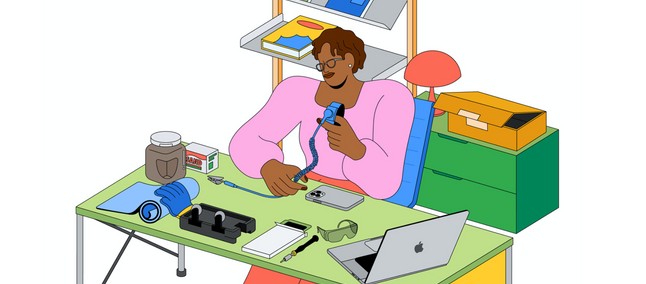 A change of perspective : this is how the new Apple repair program is defined by whoever repairs is meant, that is iFixit . It is the CEO Kyle Wiens who expresses his thoughts on Twitter, almost incredulous that the Cupertino company has decided to follow this path in a completely unexpected way. Starting next year, the Self Service Repair will allow anyone with a minimum of skills to self-repair Apple devices using original components and tools and, equally important, following the official repair manuals .

Apple 17 Nov
Apple's announcement may seem like a small thing – they'll post free manuals and sell parts to their customers. But it is a radical change of perspective,
writes the CEO of iFixit . " A previously impossible repair will become possible ", we read on the site: everything can be done from home , without necessarily having to contact an authorized center, how to replace a broken screen by purchasing the tools and tools directly from Apple original components, following the instructions step by step.

A " significant concession to our collective competence ", therefore, which transforms in a moment what was previously considered (by Apple) as dangerous into useful. We will start from the United States: on the Self Service Repair Online Store you will initially be able to buy iPhone displays, battery and cameras 12 (and variants) and iPhone 13 (and variants), then the program will be subsequently extended to other components and also to MacBook M1.
iFixit hopes that the manuals are as complete as those provided to repair centers, but that the language is user-friendly . It is one thing to contact an expert technician, another is to explain step by step what and how to do to a private customer.

Apple 05 Nov

Apple 10 Nov
IT'S NOT ALL GOLD WHAT LUCCICA
However, there remain some doubts about the change of Apple's strategy , starting with the gar up to other aspects such as repair costs and device obsolescence:
Apple software does not currently allow an IRP member to replace a damaged part of a Apple device with a plug from another Apple device. It requires the scanning of two serials, one of the replaced piece, one of the smartphone. It is a limit that still exists for those who repair with recovered parts and for reconditioners
it is not known whether Apple software can be used to reset battery status readings, True Tone features, or remove notices of presence of non-original components
the prices of spare parts for IRPs are generally higher than those of Apple: iFixit gives the example of the display for iPhone 12, which costs for IRP 235 $ up to 270 $. It is as if Apple wanted to guarantee maximum freedom in do-it-yourself repair while making it economically not very convenient

the program will also have repercussions on the obsolescence of the products. Apple may decide to reduce the time in which parts are available (in Germany, however, there is a legal obligation of at least 7 years)