Apple Pay, there is some problem with the Touch ID of the Magic Keyboard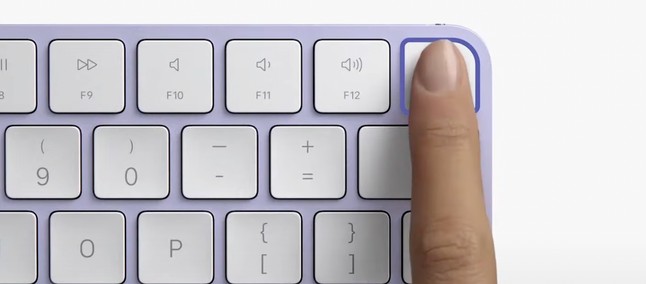 With the colorful iMac M1 Apple last April also presented the new Magic Keyboard with a more rounded and compact design and Touch ID , a product that also arrived here in early August (in the compact and expanded version which also includes the numeric keypad).
Thanks to the Touch ID, it is clearly simple and immediate to log in to your Mac and more: one of the possible applications of the function is the rapid authorization, via biometric identification, of payments with Apple Pay. Magic Keyboard, of course, is not only compatible with iMacs, but you can also use it with MacBooks.
A common scenario, if you is using a laptop with an external keyboard, that's what the laptop connected to an external monitor sees. And it is precisely in this particular use case that something goes wrong in the interaction between Apple Pay, Magic Keyboard and MacBook .
If you take advantage of the possibility of using the MacBook with the screen closed when connected to a display, in fact, the Touch ID works perfectly except on one occasion, that is when you need to use it to authorize a payment via Apple Pay.
If you go to System Preferences and open the entry Wallet and Apple Pay you come across a message that reads: " Apple Pay has been disabled because this Mac's security settings have been changed ". However it would be an intentional choice and not an error . Or, to put it in an old adage, is not a bug, but a feature.
Specifically, Apple's choice would be to be traced back to the need to comply with the security requirements necessary for digital payments via biometric authentication. Somehow the fact that the MacBook (itself equipped with TouchID) is closed leads to inhibit the possibility of using biometric authentication for Apple Pay. In the other usage scenarios (with iMac, Mac Mini or MacBook open), however, everything goes smoothly.