Apple thinks of the successors of M1 Pro and Max: CPU up to 40 cores by 2023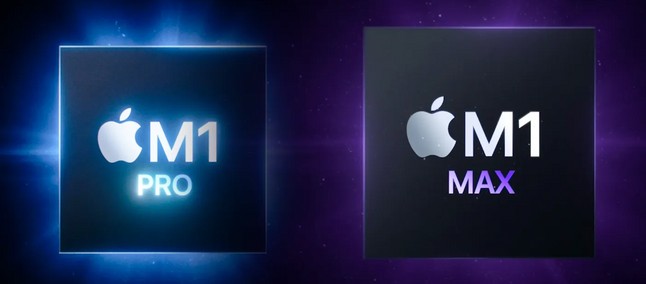 With the launch of the new MacBook Pro based on SoC M1 Pro and Max , Apple has given a further shock to the market by presenting solutions that – to date – have few rivals in the mobile field, both on a purely performance level and on that of the much sought after performance / consumption ratio (we also talked about it in our new special).
The advantage acquired by the Cupertino house is not it will certainly be valid forever – and Intel has already shown that it wants to change direction, even if we are not there yet on the consumption front – but obviously Apple has no intention of standing by: the future SoCs of the Californian company are already in phase advanced design and the new rumors suggest interesting news for the next few years.
As reported by The Information , who interviewed three sources well aware of Apple's plans, the company has already started work on the next two generations of chips . The next one – that of 2022 – should introduce a more modest leap in performance, as it will continue to be based on a 5nm production process , even if it will be that of the third generation of TSMC. This means that there will be no revolutions on the transistor density front, but mainly architectural improvements.

The real leap in power will come with the third generation of SoC, that of the 2023 , which can count on the process TSMC at 3nm . In this case we are already talking about the codenames of the three chips – Ibiza, Lobos and Palma – and it is assumed that Apple could come to propose configurations of the CPU containing up to 40 core . Currently M1 Pro and Max offer a CPU up to 10 core.
Such a solution could arrive on the first Mac Pro based on Apple Silicon and it is expected that variants with fewer cores can be adopted on everything else of the lineup. On the other hand, it is now clear that the number of cores will represent the distinctive element of all the next generations of Macs; same basic architecture with an incremental number of CPU and GPU cores based on price range and usage target.