Apple vs Epic, Cupertino appeals against the sentence of the trial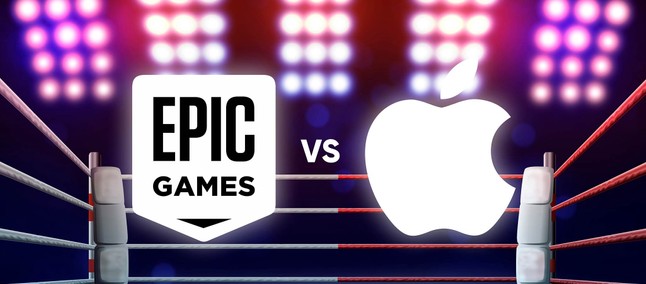 At the beginning of September, Judge Yvonne Gonzalez Rogers scored a first, important line in the struggle between Apple and Epic Games which opened in the summer of 2020, and which does not only concern the two parties directly involved but affects the whole industry, since it is a question of determining the lawfulness of the policies adopted in relation to in-app payments.

Apple 10 Set
While not recognizing Apple's conduct as monopolistic, the judge ruled that and the behavior is " anticompetitive ", ordering Cupertino to allow developers the ability to direct users to different payment options:
"Apple Inc. and its officers, agents, employees and any person in concert or active participation with them (" Apple "), are permanently detained and enjoined to prohibit developers from including in their apps external links or other calls to action that direct customers to purchasing mechanisms, in addition to in-app purchases and to communicate with these customers through methods obtained voluntarily by customers as a result of account registration within the app itself "
Apple had 90 days to comply with the order, but how easily conceivable has chosen another path, deciding to appeal against the sentence . The goal is clear: to obtain the annulment of that permanent injunction that would not allow it to prohibit App Store developers from offering links to third-party payment methods, thus bypassing Apple's fees (30% on in-app purchases), the same that allowed them in 2019 to get higher profits from games than those of Nintendo, Sony and Microsoft combined.
If Apple's appeal in the Northern District of California court is upheld (will be reviewed by a judge in November), then in Cupertino may obtain an immediate advantage with respect to the scenario that would otherwise emerge, and which would require a prompt revision of one's modus operandi. According to CNBC , in fact, the appeal would result in the postponement of these tasks until the end of the affair, which could however be postponed for years .