Balmuda Phone: the alternative smartphone has small dimensions and a large price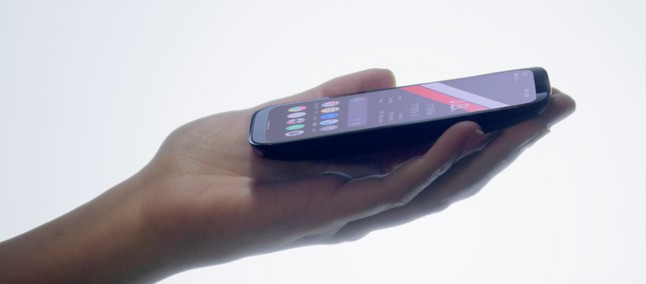 Does your smartphone do everything? Are you sure? And can you make toast? Maybe not that, but there are those who know how to make toasters and even smartphones . The company is called Balmuda , it is Japanese, and in its product portfolio – broadly dedicated to the home – now there is also the small 4.9 inch 5G device , from the design which is somewhat reminiscent of HTC One X and a little LG Flex (from the side only, given the curved back). We could also compare it to the 3.3-inch Palm Phone – which we also reviewed – but Balmuda, despite being small, is not that much . However, the fact remains that, after all, it is a decidedly original product. For the moment it arrives with SoftBank, in the future it will also be made available SIM-free.

If the design is retro , the technical characteristics are very respectable, and decidedly current: we therefore start with 5G connectivity, without forgetting the possibility of recharging the 2 battery. 500 mAh both via USB-C cable and wirelessly. " The main reason we recommend the Balmuda phone is its size ", yes reads on the Japanese site. Yes, because we are talking about a product just tall 123 mm, wide 69, often 13, 7 and by the weight of only 138 grams . And with its curved shape " naturally fits your hand ".
Also the interface – based on Android 11 – was designed to be more customizable and natural possible, with frequently used functions just a tap or swipe away, such as calls, reminders, camera, calculator and clock. Then there are obviously all the other Google apps that can be downloaded from the Play Store.
Now let's see the main technical features, among which the Snapdragon processor 765 , the rear camera from 48 MP with aperture f / 1.8 and connectivity 5G and NFC .
BALMUDA PHONE – FEATURES
display: 4.9 "FHD
mobile platform: Qualcomm Snapdragon 765
memory:

6GB of RAM
128 GB internal

security: fingerprint sensor
connectivity: 5G, WiFi 5, Bluetooth 5.2, NFC, USB-C
waterproofness: IP 44
cameras:

front: 8MP, f / 2
rear: 48 MP, f / 1.8

battery: 2. 500 mAh, also wireless charging
dimensions and weight: 123 x 69 x 13, 7mm for G
OS: Android 11
PRICE
Let's come to the sore points: Balmuda Phone is a design smartphone, and design, yes you know, you pay. In Japan it is proposed to 104. 800 yen, just over 800 EUR. Who knows if an international marketing will be foreseen in the future.