Barbados will be the first nation with an embassy in the metaverse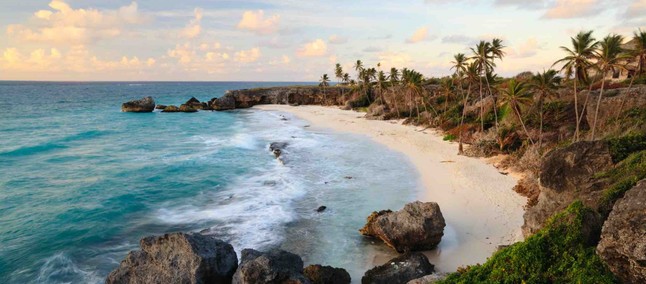 If Seoul is preparing to bring public administration and citizen services into the metaverse, Barbados even wants to build its own virtual embassy . The process is a little less simple than the idea of ​​virtualizing a series of offices and matching them in a 3D virtual world, because the Caribbean country's project plans to declare its sovereignty within a virtual space .
The Barbados Ministry of Foreign Affairs signed an agreement with Decentraland last weekend , a decentralized virtual platform already well known and at the center of a series of initiatives of increasing breadth, precisely in order to establish an embassy within it. However, this is only the first step, with the local government already discussing with other companies active in the same space, such as Somnium Space and SuperWorld, in order to obtain similar agreements and be reached by an increasingly large number of users (and citizens).

Mobile 07 Nov

Mobile 12 Nov
For Gabriel Abed, ambassador of Barbados to the United Arab Emirates and head of this new initiative, this is an opportunity for " expand the diplomatic connections of the country, which currently has representative offices in solo 18 of almost 200 nations recognized in the world . It will allow us to open the doors to a whole series of possibilities unheard of for us ".
This is an interesting precedent and, given that obviously the move is also of image, the diplomats working on the project are making sure that the operation has the right credentials to adhere to all international treaties and the Vienna Convention. The doors of the virtual embassy could open as early as next January on Decentraland and the goal for that date is to set in motion the necessary mechanisms to then get to offer all the services related to real fees.
The planning of this move in Barbados dates back to last August, so it precedes all the news of recent weeks triggered by the announcements of Mark Zuckerberg, and the timing was practically perfect. We will understand in the future if anyone else will follow in his footsteps and what kind of benefits this kind of virtual presence.