Bitcoin City is coming: El Salvador wants to create a city centered on cryptocurrency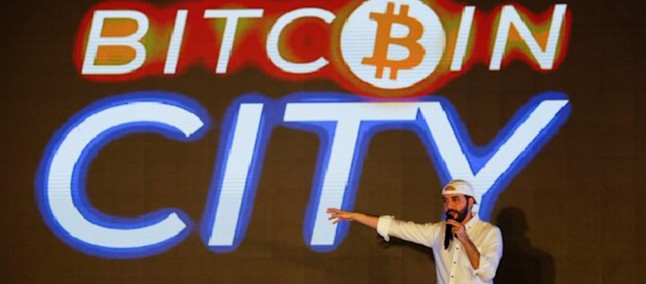 El Salvador is striving to be the most innovative country in the world in terms of adopting cryptocurrencies. After being the first to legalize Bitcoin and later the first to give it legal value, the next step is to create a real city centered around the most famous and important cryptocurrency in the world.
The announcement came directly from the President of El Salvador Nayib Bukele , who illustrated the first phases of the project that will lead to the creation of a real city ​​ that will overlook the Gulf of Fonseca, between La Unión and Conchagua , a region characterized by a particular presence of volcanic activity: Bitcoin City
is about to be born .

This last detail is not irrelevant, as the heart of Bitc oin City will be powered by geothermal power plants which will provide the energy dedicated to both cities that in some Bitcoin mining activities that will help support the economy of the new center ( in order not to miss anything, the city will have the shape of a coin ), without giving up all the comforts of a big city. Its nature as a tax haven has also already been confirmed, as Bitcoin City will not have taxes on gains, income or property, but there will only be VAT .
It is therefore undeniable that the purpose is to attract all those who operate in the sector, creating a center that not only has strong incentives from a financial point of view, but also demonstrates that it embraces lifestyle and belief of those who are focusing strongly on the world of cryptocurrencies. Obviously it remains to be seen whether the Bukele administration's project will actually be attractive to this public : we are moving in completely unexplored territory and there are no concrete dates yet regarding the planned development of Bitcoin City.

Mobile 18 Oct
Meanwhile, the creation of the has already been announced ) Bitcoin bond , a bond of $ 1 billion which will be used in part to finance the construction of the first energy and mining infrastructures, while the rest (the division should be approximately 50 / 50) will go to finance the purchase of other cryptocurrencies. The interest rate of the bond is equal to 6.5% per annum , but starting from the fifth year the sale of the crypto purchased in this way will also be launched and this will lead to the payment of dividends to all bond subscribers.
The idea of ​​the Bukele administration is undoubtedly interesting, but it is also true that it can only work as long as Bitcoin maintains an increasing trend over the long term. It may be a focused bet capable of setting a precedent towards a new model of financial independence on a large scale, but the risks are by no means zero, far from it.