Black Panther: Wakanda Forever, production suspended until 2022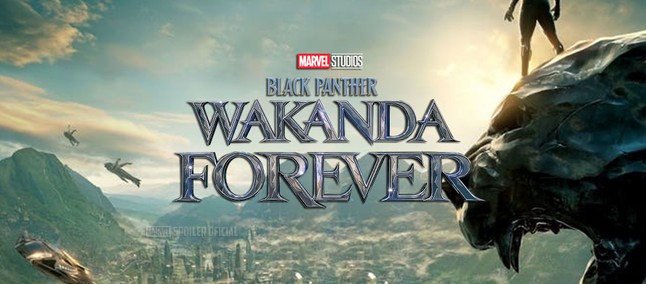 Apparently the MCU film production, Black Panther: Wakanda Forever In reality, production would have been suspended for reasons related to the recovery process of Letitia Wright, after the injury this summer. It is recent news that the Disney + production, Ms. Marvel, was also delayed to the fall of 2022.
But let's go back to the problems of our Letitia, as the actress would have been injured during an acrobatic sequence while filming was underway in Boston, but while the announcement initially hinted at minor issues, the current confirmation of the production delay has raised the antennas. We learn that the actress is recovering from a concussion and an insidious shoulder fracture.
In the past few hours Kevin Feige, Louis D'Esposito and Nate Moore of Marvel Studios have sent a note to the rest of the cast and crew working on the film to inform them of the break . An excerpt from the note can be read below:

Curiosity 01 Set

Item 17 Set
As we approach the holidays, we wanted to send a note of thanks and appreciation for the hard work of all our cast and crew, as well as an update on the timing. First of all, this project is exceptional and we know the public is eager to see it done . Unfortunately, we didn't get here without some setbacks. Running a production of this magnitude in the midst of a pandemic is no easy task. Plus, as you all know, Letitia had a frightening accident on our set during a stunt in August. What we initially thought were minor injuries turned out to be much more serious, with Letitia suffering a critical shoulder fracture and concussion with severe side effects. It was a painful process and Letitia went home with her doctors and family support.

We've adjusted our production schedule so she has time to it needs to heal. There are too many sequences that need Shuri! We also want to thank Letitia for everything she's doing to get back on set: we know how much she loves this role, how hard it has been for her to be away, and how hard she's working hard to recover as quickly as possible. We look forward to his return and know we will all come back stronger together . As of now, we plan to resume filming – with Letitia – in January 2022 .
After the untimely death of Chadwick Boseman , who played King T ' Challa, aka Black Panther, has been rumored a lot that Shuri could take on a bigger role in the upcoming sequel and this note seems to somehow confirm that. Recently there was also the news that Disney would postpone the release date of the film from July 8 2022 at 11 November 2022, which makes sense given the recent production break.