BMW 5 Series, the electric version got spied on the road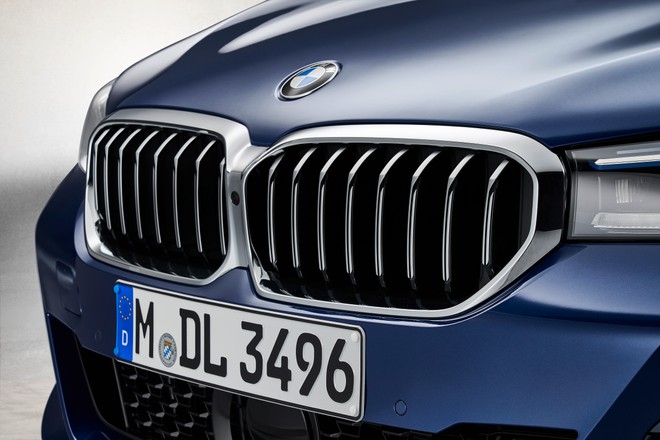 BMW has been working on the new generation of the 5 Series for some time. Over the last few months, several forklifts have been intercepted on the road which allowed us to take a first look at the design innovations that the German manufacturer intends to introduce. Starting from these shots we also tried to imagine what the final design could be like. Now, more spy photos of the new sedan have arrived . The interesting thing is that the images show the electric variant . As we already know, the future 5 Series will also be offered in a battery version which should be called BMW i5 .
That it is the electric model can be understood from the presence of the sticker that indicates the presence of an electric motor. Furthermore, it can be seen that the tailpipes are missing from the rear.
FEW DETAILS ABOUT THE ENGINES

The new 5 Series, also the electric model, will rest on the CLAR modular platform . Despite the camouflage, it can be seen that the electric variant should not present particular aesthetic differences with the endothermic model. First of all, we note the double kidney which does not have extra large dimensions. The front appears to feature subtly designed headlights. In any case, the new sedan will not have the split headlight that, instead, we will see on the new 7 Series.
The pictures do not show the interior. However, they will certainly be very different from those of the current generation of the 5 Series. The German manufacturer should implement a solution very similar to the one we see today on the new i4 and iX with a single large panel in which there is a screen for the instrumentation and one for the infotainment.
Speaking of engines , at the moment there is not much accurate information. Certainly, the electric model will be offered with different powertrains. In any case, rumors have been circulating lately of an M version of the BMW i5 that could have a powertrain from ben 750 CV (552 kW) with three electric motors.
When will the new BMW debut 5 Series? We speak of the autumn of next year . It will also be necessary to understand if the electric model will be presented together with the endothermic versions or later.