BMW i5, the electric could debut in 2023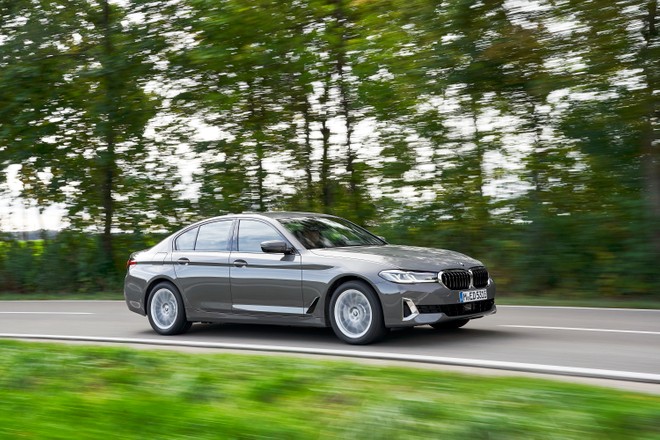 BMW will present several new battery models over the next few years. We already know that among these there will be the electric version of the 5 Series. A German press report tries to add some details on the model that will most likely be called BMW i5 and which will directly compare with battery-powered sedans of the caliber of the new Mercedes EQE.
ALSO IN M VERSION
According to what is learned, the sedan will be born on the basis of the new generation of Series 5 which will be presented in the autumn of 2023. The launch of the 100% electric variant should be contextual. The vehicle will rest on BMW's CLAR platform which allows the use of classic and electrified engines. The powertrain will be a fifth generation eDrive . This means that it will have a lot in common with that found in the new BMW i4 and iX.
No precise technical details have been provided but the report shows that the BMW i5 will also be offered in version M with a power of approximately 515 kW (700 CV) . Certainly there will be two electric motors and therefore also four-wheel drive. No precise details, however, regarding the capacity of the batteries except that the top of the range could have about 100 kWh . One thinks that the electric sedan will easily be offered with accumulators of different capacities.
As for the interior, the report shows that we will find a dashboard with one similar scheme to that of the BMW i4 and iX. A choice that is not surprising given that the cockpits of the new cars are increasingly rich in technology. With the debut scheduled for the end of 2023, we will probably have to wait until 2024 to see the car on the road. Like all reports, obviously this too must be taken with due caution.
In any case, the BMW i5 will be there and therefore all that remains is to wait further information on the development of the car. A first idea about the design, however, can be obtained thanks to some spy photos of the new generation 5 Series forklifts.