BMW i7, the electric flagship could have 3 engines and lots of power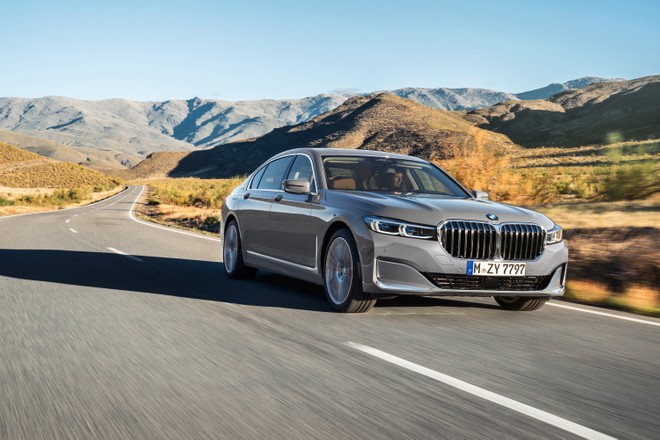 BMW had announced last year that the future new generation of the 7 Series would also be offered in an electric variant 100% . As part of the "Power of Choice" plan, the German company will offer its future flagship with petrol, diesel, plug-in hybrid and EV engines. According to the manufacturer's CEO, Oliver Zipse , what we now call i7 , will be the most powerful Series 7 ever.
Since then there have been several rumors on this model. In addition, some prototypes of the electric flagship were spied on the road during testing. Now, some small news arrives from the German press regarding this battery-powered model. According to what was communicated, the powertrain will be composed of three electric motors . Two units will be placed at the rear and one at the front.
The most interesting thing is that this powertrain could also fit on the M version of the future electric i5 which, it is said, could have about 750 CV (552 kW). The future new 5 Series will also be offered with both internal combustion engines and electrified ones such as the new 7 Series. Although the future M version of the i5 could have about 750 CV, it is not said that this is also the power of the BMW i7.
In the past, in fact, it was speculated about 650 CV (478 kW). Obviously we are talking about the top of the range version because past rumors stated that the car would be offered in different variants. The BMW 7 Series should have batteries with a capacity of up to 120 kWh which will allow autonomy up to 700 km.
The car will not rest on a dedicated platform but will share that of endothermic models. As we have had the opportunity to see just recently, the new 7 Series and therefore probably also the i7, will have Level 3 autonomous driving. Since the debut is expected for next year, more details should not be long in coming.