Cadillac LYRIQ in the final stage of development. In production from the first quarter of 2022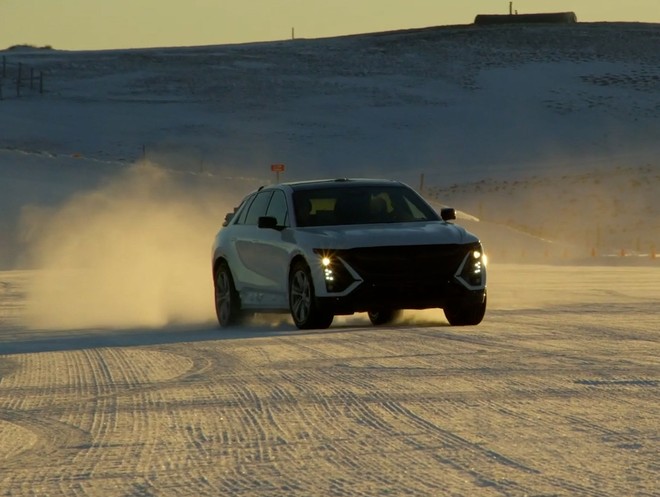 Production of the new Cadillac LYRIQ electric crossover will start in Q1 of 2022 . The American brand has decided to share an update on the development path of its new battery-powered model. According to reports, the engineers have completed the 50% of the validation path of the new car. This means that they can now concentrate on final tuning of the electric crossover before its production starts.
To continue the development of this new model, the automaker is testing pre-production cars on different routes and in different traffic conditions. Cadillac designed itineraries that included rural, urban and highway sections. The engineers were thus able to test the LYRIQ in real conditions to evaluate the driving dynamics, the calibration of the systems and all those elements that have a direct impact on the vehicle's user experience.
Simulations in virtual environments also contribute to the development of the crossover. For road tests, the development team went as far as New Zealand. Cadillac said it was particularly satisfied with the use of the Ultium platform which made it possible to achieve a low center of gravity, high rigidity of the frame and a breakdown of the weight of almost 50 / 50.
LAUNCH VERSION SOLD OUT

The new Cadillac LYRIQ will be produced at the General Motors plant located in Spring Hill, Tennessee. At launch, it will only be offered in the special Debut Edition version which has already sold out (unofficially we were talking about of 1. 500 units). However, the American brand has announced that reservations for the electric crossover will reopen next summer.


This model, please note, measures 4. 996 mm length x 1. 977 width x 1. 623 mm height, with a step of 3. 094 mm. The powertrain consists of a single electric motor (Ultium Drive) from 255 kW and 440 Nm of torque . To power it, a battery of 100, 4 kWh which allows autonomy up to 480 km. The accumulator can be recharged in direct current up to a power of 190 kW and alternating current up to , 2 kW. Prices start from 59. 990 dollars.