Covid-19, devastating impact: plastic and masks end up in the oceans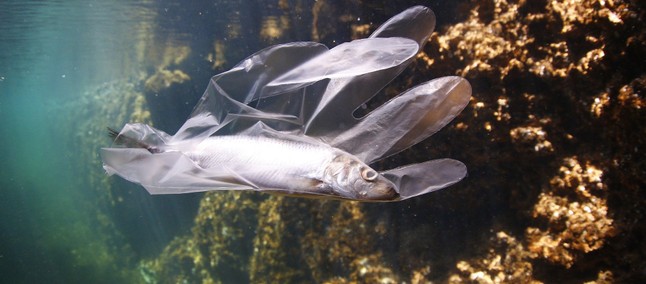 The pandemic has caused – and still is causing – devastating impacts not only on man, but also on nature . Of course, in this second case we must speak of indirect responsibility on the part of Covid – 19, the fact is that since the health emergency triggered over 8 million tons of plastic have been generated including face masks, gloves, disposable medical supplies from hospitals and packaging / bags related to online purchases – only Amazon would be responsible for more than 200 millions of kilos of plastic waste per year. 8 million tons of waste more than what is produced on average, due to that new normal imposed by coexistence with the virus.
The study conducted by a team of researchers from Nanjing University and the University of California San Diego and published in PNAS (will formally come out on 23 November) has shown through the mathematical model MITgcm how the increase in plastic waste is weighing heavily on an ecosystem already in trouble. , not able at present to absorb what is generated by man (the capacity for assimilation of nature is lower than what is introduced by man under form of waste generated by human activity).

Of the 8 million tons d plastics related to the pandemic and generated by 193 Countries (data updated to 23 August 2021), beyond 25. 000 tons were dumped into the oceans . Only in 2020 were they estimated 1, 56 millions of masks finished in the seas of all the world. And the situation is set to worsen over the next three years with the increasing dispersion of the material that will partly settle on the seabed, partly arrive on the beaches, while a portion will create a circumpolar accumulation zone in the Arctic.
The 73% of the plastic discharged into the sea is of single-use medical origin (the material used in hospitals mainly), on 72% is of Asian origin . It should therefore be emphasized that the underlying problem is essentially the inability on the part of man – and of each individual country – to properly manage the waste generated in the area. The problem is that plastic in the ocean risks compromising the marine ecosystem, and also poses risks to the food chain.
Credits opening image: Pixabay