Crysis Remastered: how to get it for free with Nvidia GeForce NOW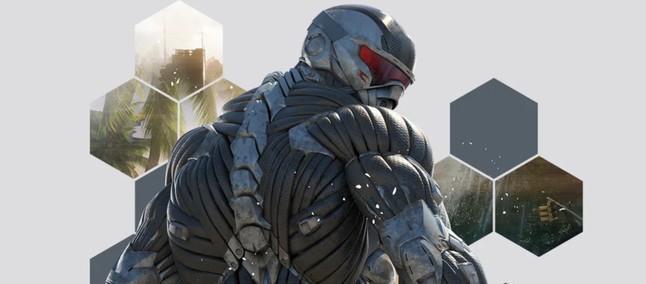 From today there is one more reason to take out a Priority or GeForce NOW RTX six-month subscription 3080 : For a limited time, Nvidia will gift new users with a free copy of Crysis Remastered . Nvidia doesn't neglect current GeForce NOW RTX members 3080 and those who have already pre-ordered – yes remember that the pre-order phase started at the end of October. The former will receive game codes in the next few days, the latter as soon as the GeForce NOW RTX service 1080 will be active.
The codes sent can be redeemed through the Epic Game Store. Crytek's first-person shooter shouldn't need any introduction: the remastered version of the original game was released in September last year and supports the latest technologies developed by Nvidia to improve graphics, specifically ray tracing and DLSS .

Please note prices and contents of the two half-yearly subscriptions to Nvidia's cloud gaming service that entitle you to receive Crysis Remastered as a gift :
GeForce NOW Priority – 6 months :

49,99 EUR (8, 33 euro per month)
Premium Rig | RTX On
Priority access to game servers
6 hour game sessions
As far as 1080 pe 60 fps

GeForce NOW RTX 3080 – 6 months

99, 99 EUR
GeForce RTX 3080 Rig | RTX On
Exclusive access to RTX servers 3080
8 hour game sessions
Up to 1440 pa 120 fps (PC / Mac)
Shield TV HDR up to 4K
AND THERE'S MORE: NEW GAMES AND CONCERT BY DEADMAU5 ON CORE
In addition to the aforementioned promotion, the service of GeForce NOW now offers Core , a multiverse dedicated to entertainment comprising as well as 40. 00 0 games and free-to-play worlds based on Unreal Engine . This week Core members will be able to visit the digital world of Oberhasli , and attend the Deadmau5 concert / event "Encore" starting tomorrow, Friday 19 November at 18. 00. The concert will also be available during the following week.
To close the picture, here is the list of eight new games that enrich the GeForce NOW offer :
Combat Mission Cold War (New release on Steam, November)
The Last Booth: Aftermath (New release on Steam, 16 November)
Myth of Empires (New release on Steam, 18 November)
Icarus (Beta weekend on Steam, 19 November)
Assassin's Creed: Syndicate Gold Edition ( North America, South America, Europe, Japan and South Korea) (Ubisoft Connect)
Core (Epic Games Store)
World of Tanks (Steam)
Lost Words: Beyond the Page ( Steam)
To subscribe to a GeForce NOW subscription, simply connect to the official website (link in SOURCE).