Daimler Mobility and Visa: you will make payments from your Mercedes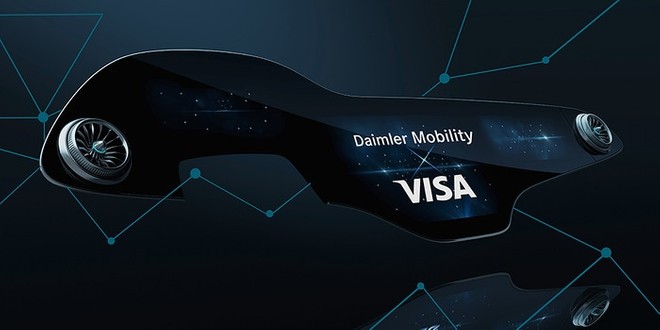 As a result of a new technology partnership global between Daimler Mobility and Visa , Daimler will offer its customers the option of make payments directly from the car . Like? By turning the vehicle itself into a secure and biometrically enabled payment device, thanks to the authentication technology delegated by Visa.
Since spring of 2022, Mercedes-Benz customers in the UK and Germany will be able to make payments using a fingerprint sensor incorporated in the car but subsequently the "payment by car" will also be enabled on other markets.
Purchases can be made directly from the MBUX infotainment system and Visa's solution will join Daimler Mobility's global payment platform called Mercedes pay. This allows customers to purchase goods and services directly in their car, including Mercedes me services, as well as pay for refueling and parking.
Here are the words of Antony Cahill , Deputy CEO and Head of European Markets, of Visa Europe: "We are thrilled to bring a native solution for in-car payments to life for the first time, together with our partner Daimler Mobility. It is significant that testing is taking place in Europe. Visa is a world leader. in digital payments and with Mercedes will provide the driver and passengers with a completely new connected car commerce experience. "
This was echoed by the statements of Franz Reiner , managing director, Daimler Mobility: "Mercedes pay is our competence center for car payment, through which we offer our customers throughout the world of digital services perfectly integrated into the Mercedes-Benz ecosystem. In partnership with Visa, Daimler aims to offer native in-car payments that meet the requirements of two-factor authentication in a secure and intuitive way. There is nothing more comfortable than authorizing a payment with your fingerprint. A highly secure, luxury payment experience ".