Denon launches its first true wireless in-ear headphones with and without ANC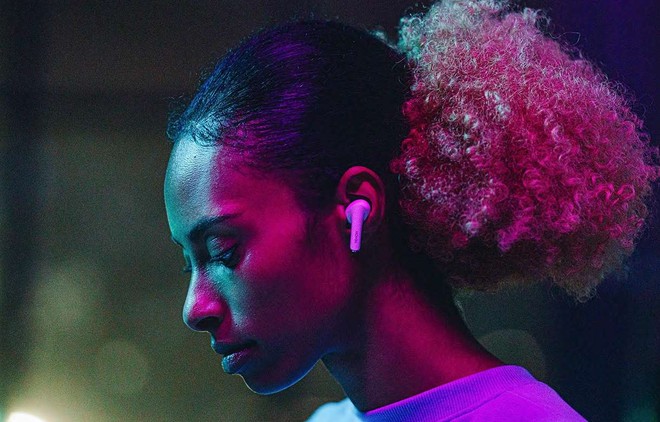 Denon announced its first range of true wireless headphones . The models that compose it are two: the AH-C 630 W Denon Wireless Earbuds and le AH-C 830 NCW Denon Noise Canceling Earbuds . Both products are of type in-ear and are IPX4 , a certification that guarantees protection against sweat and modest quantities of water (generally speaking of splashes).
Both the C's 630 and the C's 830 can obviously make calls via the paired smartphones. Included are three pairs of silicone grommets in sizes S, M and L, so that each user can find the ones that fit their ear best.

The C630 measure 22 (L) x 23 (P) x 35 (A) millimeters and weigh 4.7 grams for each of the two elements (right and left). Inside there is a dynamic transducer from 10 millimeters . Connectivity is based on Bluetooth 5.0 Low Energy with SBC . The declared autonomy reaches 4.5 hours of operation . Thanks to the carrying case, which measures 58 (L) x 30 (P) x 46 (A) millimeters and weighs 43 grams, three complete charges are added for a total of 10 hours . For charging, one USB-C port
Le C 830 differ from the lower range model due to the presence of the Hybrid Active Noise Canceling (ANC), the active noise cancellation which bases its operation on two microphones integrated in each of the two elements . A third microphone takes advantage of the ear canal's natural shielding against wind and ambient noise to increase vocal clarity. The dynamic transducers that generate the sound have an ovoid shape and measure 11 x 10 millimeters .

The size of the headphones are the same as the C 630 while the weight changes, which rises to 5.3 grams. Connectivity is always based on Bluetooth 5.0 LE with SBC and AAC . Google Fast Pair is also added . The autonomy reaches 6 hours of operation without ANC and reaches 4.8 hours with ANC active . The C case 830 also adds three more refills bringing the overall battery life to 24 hours approximately without ANC or to 19 hours with ANC .
Both models are available in black or white at the following prices:
AH-C 630 W: 99 EUR
AH-C 830 NCW: 159 EUR