Digital games outclass the physical versions, the case of Call of Duty: Vanguard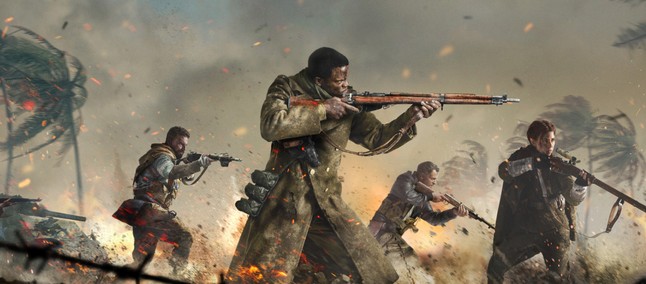 Physical copy or digital copy? It is not always easy to make a choice, because both how to purchase the games have pros and cons.
For example, the physical copy guarantees a certain resellability (an even more valid consideration in the case of limited or particularly sought-after editions), satisfies the desire to own / collect a tangible object, and it does not force you to depend exclusively on the Net to access the content. Digital copies, on the other hand, are undoubtedly easier to archive, manage and organize throughout the life of the platform, because they reside comfortably in the cloud, without taking up space and without going through wear and tear.
While on the one hand there are users still embarrassed by having to choose between physical and digital, on the other hand there are others who have no doubts. Witness the Call of Duty: Vanguard sales figures – available worldwide from November 5th last – relating to the United Kingdom, and in particular to versions for Xbox. To underline them is Christopher Dring, journalist of GamesIndustry.biz. The 90% of all copies sold in UK for Microsoft consoles is in digital format.
To contextualize the data, must specify another: the sales of the version of the latest Activision title for the next-gen Microsoft consoles have been equally divided (50% and 50% approximately) between Xbox Series X and Xbox Series S . The latter console forces you to download the digital version because it does not have an optical reader, but nevertheless the amount of digital copies is much higher than the 50% of the total. So even a good chunk of Xbox Series X users (equipped with an optical reader) have snubbed the physical edition.
The result of Series S being at least 50 / 50 with Series X means that Xbox game sales are even more digital-centric than any other platform. In the UK, Call of Duty: Vanguard on Xbox was 90% digital download

– Christopher Dring (@Chris_Dring) November 17, 2021
It is not possible to obtain general rules for each market , but it is important to archive this data and keep it in mind as indicators of a trend that could become more and more pronounced in the future. One of the main discriminating factors for finding the constant in a greater number of markets is linked to the situation of the network infrastructures. The more broadband connections are present in a specific country, the more likely it becomes that digital copies will find widespread diffusion (otherwise, downloading the bulk of a Giga of a triple A is a rather unpleasant operation).
And what do you prefer? Physical copy or digital copy?