Disney + Day is celebrated today: free Shang-Chi for subscribers and much more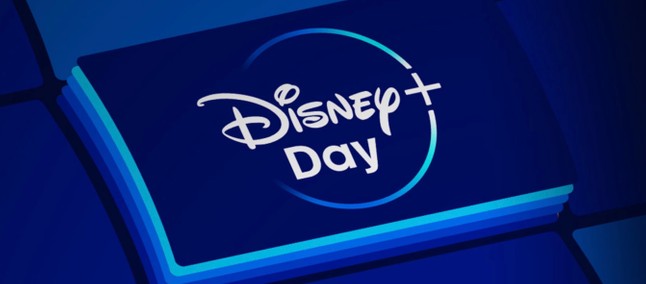 Disney + today celebrates its two years of activity: and, in order not to overshadow the second Disney + Day, the streaming platform wants to reward its subscribers – they have recently crossed the line of 118 millions – with a rich set of content . Those who are not yet subscribers, however, can consider the offer that allows them to take advantage of the first month at the promotional price of 1, 99 euro, instead of 8, 99 EUR.
The ninety piece consists of Shang-Chi and the legend of the ten rings , a new chapter from phase 4 of the MCU which premiered in cinemas on 1 September last. Disney has decided to screen it only in theaters, without repeating the formula adopted with Black Widow of the cinema release at the same time as the publication on Disney + with VIP access (in addition to the license fee, it is necessary to pay an extra price to see the content).

In the case of Shang-Chi and the legend of the ten rings, Disney does not offer VIP Access again, this means that it will be sufficient to be a Disney + subscriber to see it at no additional cost.
ALL CONTENTS OF DISNEY + DAY
In addition to Shang-Chi there is much more: here are all the details of the contents that are posted today on the Disney platform.

Jungle Cruise : Family adventure film starring Dwayne Johnson and Emily Blunt. It had its cinema debut on 28 July and on Disney + on 30 July with VIP access. From today all Disney + subscribers can see it at no additional cost.
Home Sweet Home Alone, Mom I missed the plane : New Disney + Original movie, reinterpretation of the popular Christmas franchise.
Olaf Presents : new original series of short films made by Walt Disney Animation Studios which features the Frozen snowman
Animation shorts by Walt Disney Animation Studios: Frozen Fever, Feast, Paperman and Get A Horse!
Hello Alberto : short film Pixar's trip with the protagonists of the animated film "Luca"
I Simpons : new short film that pays homage to the main Disney + trademarks

The first five episodes of the second season of The world according to Jeff Goldblum
Under the helmet. In the footsteps of Boba Fett . One special celebrating the origins and legacy of Star Wars, Boba Fett

Assembled : A documentary series analyzing the creation of new Marvel Studios projects
Dopesick , original series starring Michael Keaton. Will arrive in international markets as part of Star's offering (included in Disney +)
Disney finally confirms that there will be updates on the latest Disney + world news, new trailers and exclusive clips .