Disney, TikTok and those suspicions of censoring the words 'gay' and 'lesbian': what happened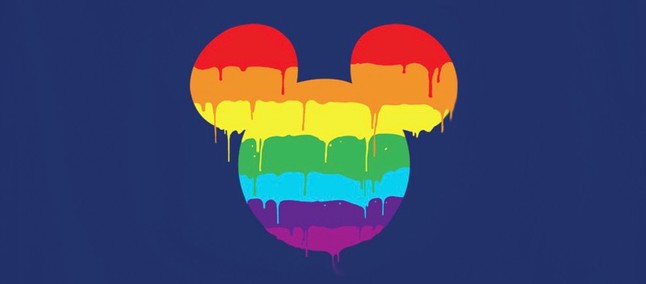 Censorship is not pleasant, especially when the reasons that led to its application are questionable or unclear. In the last few hours it is suspected that Disney and / or TikTok have applied a very rigid filter to the speech synthesis function integrated into the popular social platform and which, on the occasion of the recent Disney + Day, was enriched with the voices of well-known characters from the Marvel, Star Wars, and Pixar brands.
More in detail, choosing for example the voice of Rocket Raccoon (one of the Guardians of the Galaxy characters) the algorithm that transforms text into words, skipped words like "gay", "lesbian" and "queer" (generically means all people who are not heterosexual or cisgender). TikTok users have given extensive proof of this with various videos .
In the video below, for example, we notice how Rocket's voice omits the words mentioned above. The only way to get them pronounced is to choose an incorrectly spelled, but phonetically similar term: for example, Gayy or Guay instead of Gay, or Qweer instead of Queer. Typing instead only one of the apparently filtered words returned a message that merely emphasized that speech synthesis was not supported.
Stuff to infuriate even the most peaceful LGBTQ + associations, in the face of the alleged homophobic and transphobic drift of the app, were it not for a quick turnaround …
After user complaints about the strange behavior of the speech synthesis algorithm – omitted terms such as "gay", "lesbian", "queer", but not others such as "transgender" and "bisexual" – without any official intervention from Disney and / or TikTok, the apparent censorship has ceased , to starting yesterday afternoon (please note that Disney + Day was celebrated last Friday).
Hard to assume that it was a simple oversight or a (so selective) bug. It is plausible that we consciously wanted to filter those words and that, given the reaction of the public, a corrective was introduced. We use the impersonal, because it is not even certain if the decision is attributable only to Disney or even to TikTok, but there is a sobering clue : the suspicious omissions did not occur using a voice other than Disney's, the choice could be that of the latter .
Many theories can be made to offend other users of the platform. If so, we should start from the regrettable assumption that those words have a negative meaning and take note that the solution (censorship) is worse than the problem (possible cyberbullying). The important thing ultimately is the prevalence of the line that has eliminated what appeared to be unpleasant limitations .