Do you love Pac-Man? Free downloadable OnePlus wallpapers and customizations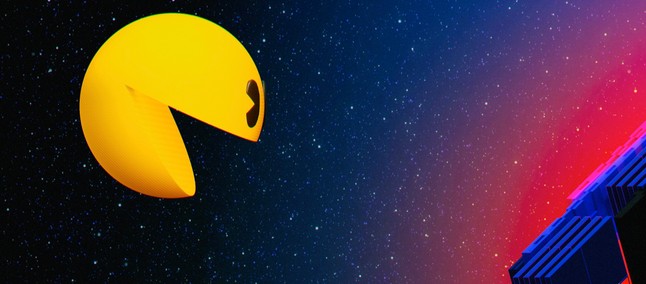 OnePlus recently launched the special edition of the Nord 2 dedicated to an iconic video game figure. The Pac-Man version of the mid-range of the Chinese company does not present significant differences at the hardware level compared to to the standard model – the backcover finish is an exception – but it has been enriched with many software features that pay homage to the character born in the years' 80 from the mind of Toru Iwatani and brought to the arcade halls by Namco – we tell them in detail here.
Soon after the smartphone was launched, the community of independent developers set in motion to make these software resources available to a wider audience. The result is that it will be possible to customize many Android smartphones, starting with the standard OnePlus Nord 2, with elements directly changed by the OnePlus Nord 2 X Pac-Man software.
Let's start with i 10 static backgrounds . In this case, just download them (from the gallery below or from the link below which refers to the files in the original format with resolution 2400 x 1080 pixels) and set them as wallpaper from the smartphone gallery.
They are not missing animated wallpapers and icon pack . Keep in mind that the former are quite greedy for resources, so management could be problematic on less powerful devices.
The credit for extracting these resources from the OnePlus Nord 2 x Pac-Man software platform goes to linuxct which published a short movie with some of the live wallpapers:
Waka waka! (Surprise!) – I ported the Live Wallpapers and icon pack from the OnePlus Nord 2 x Pac-Man collab to work on any Android device!

Do you want to give it a try? 🧵👇 pic.twitter.com/RjWO0mRl6t

– linuxct (@linuxct) November 17, 2021
To install the last group of customizations a little familiarity with modding is required, but geek users will know certainly how to do it. Also linuxct has made available a Magisk module that allows you to replace elements such as startup animations, Always-on-Display and fingerprint release with those obtained from the particular edition of the smartphone. Since these are unofficial changes, they don't necessarily work on every smartphone. There are excellent possibilities to exploit them with OnePlus or OPPO smartphones based on a recent version of the OxygenOS / ColorOS interface.
MAGISK CUSTOMIZATION MODULE ONEPLUS NORD 2 X PAC-MAN
OnePlus Nord 2 5G is available online from Amazon at 395 EUR. To see the other 14 offers click here.
(update of 17 November 2021, hours 14: 57)