eFootbal 2022, Konami puts a patch on it: the first patch has a date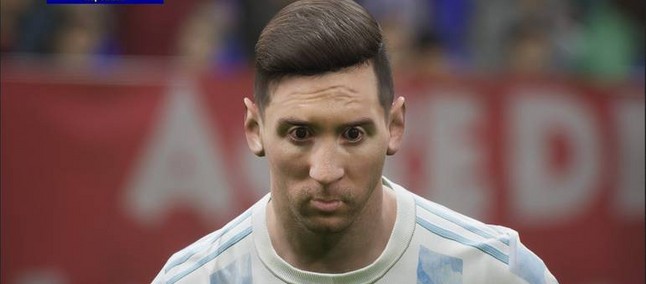 eFootball 2022 has been out for just over a month, and that was enough for the heir of PES to raise a considerable fuss. The free-to-play title, in fact, was released by Konami in a preliminary version which, by admission of the software house itself, is "little more than a demo". If the launch was a flop, however, the problem lies not only in the few modes available, but also in the amount of graphical bugs (mostly in transition scenes, and not during game action) that the game is afflicted with. , as well as gameplay changes that have made many turn up their noses.
To put a stop to the rising tide of controversy, therefore, Konami immediately apologized by promising the release of an update by the month of October, only to be denied and postponed it to the beginning of November. And now finally patch 0. 91 by eFootball 2022 has a date to be released on Friday 5 November .
📢

eFootball ™ 2022 v0.9.1 will be released on November 5 for PC / consoles.

This update serves to fix bugs only, with detailed patch notes made available on our website at the time of release.

Thank you for your patience.

– eFootball (@play_eFootball) November 3, 2021
Also for November a much more substantial update is expected, that is the one that will finally populate the game of options and modes (also for a fee, the historic Master League) and which will coincide with the release on Android and iOS.
Regarding version 0. 91, instead, it will only be an intervention to fix the bugs and remedy the most obvious defects so far shown by the title: who knows, maybe the meme machine, which in this month it has been running at full capacity, it will run empty. Currently we do not have more details on what aspects, exactly, Konami has gone to correct: the complete patch notes will be released together with the update on November 5.