Electric car charging, the first 700 sites of the Atlante Project identified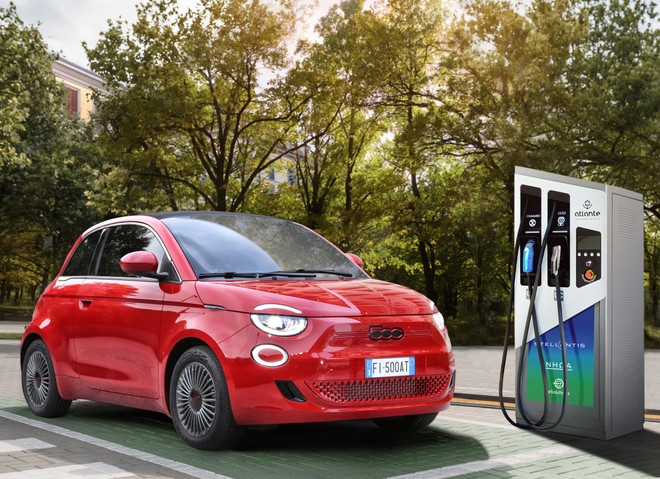 The Atlante project promoted by Free2Move eSolutions and NHOA continues to make progress, aiming at the creation of a large fast charging network in some European countries southern and precisely in Italy, France, Spain and Portugal. A network that will become the preferential one for the electric of the Stellantis Group even if it will be open to the cars of other manufacturers. Special features, the charging points will have support for the Vehicle-Grid-Integrated (VGI) technology and an accumulation system and will be powered only by renewable energy.
THE OBJECTIVES
Each energy refueling station will be able to supply from a minimum of 100 kW to a maximum of 175 kW. The development plan has already started with the inauguration of the first charging point located in the Vigezzo Valley in Santa Maria Maggiore, in Piedmont. Now it has been announced that the first 700 sites
have been identified
intended to house the charging infrastructures. The 10% of these, mainly in Italy, are already in progress and will be made operational within the next 6 months.

Please note that the aim of the project is to install 5,000 charging points (in 1. 500 sites) in the countries mentioned above by 2025. Number that will rise to over 35 thousand (9 thousand sites) by 2030. Where will these stations be located that will allow electric cars to be refueled quickly? During the presentation of the project it was highlighted that they will be built near the most important road junctions and in densely populated urban areas.

Atlante also responds to the Fit plan for 55 announced by the European Commission which provides, among other things, the installation of fast charging points for regular intervals of 60 km along the main motorway arteries. Furthermore, it goes in the direction of filling the gap highlighted recently by ACEA on the scarcity of fast charging points in the Old Continent.

A very ambitious project that seems to have started off on the right foot. It will be very interesting to follow its future development.