Electric cars, the battery market doubles in September 2021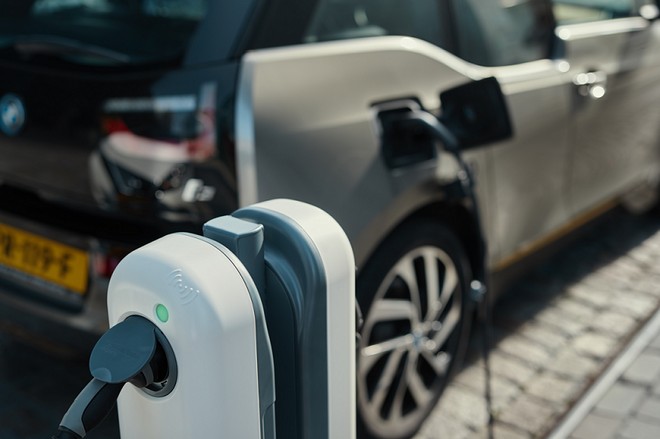 The increase in demand for electrified cars (electric, Plug-in and hybrid), is obviously leading the battery market to grow rapidly . According to an Adamas Intelligence report, in September 2021 batteries for a capacity equal to

have been used all over the world , 7 GWh

(Passenger Car market). Compared to the same period of 2020 this is an increase of 105% he was born in 19% compared to the previous July record 2021.
A new record value achieved not only because sales of electrified cars but also because battery packs are increasing in capacity. Wanting to analyze these data from the point of view of accumulator manufacturers, it turns out that in the first place we find CATL with 11, 1 GWh equal to a share of approximately 35%. In second place but very detached with the 19% of the market, ranks LG Energy Solution .
Third step of the podium with the 15%, Panasonic . These three companies, together, in September 2021 conquered the 69% of the battery market. The report also highlights other interesting data. The 37% of battery capacity September CATL was used for the Tesla Model 3 and Model Y . For LG Energy Solution the production of accumulators for American cars is equivalent to 35% of the total. This is a clear signal of how Elon Musk's company is influencing the world market for batteries.


The report continues offering also a snapshot of this interesting market in the first 9 months of the year . Since January, batteries equal to have been used, a capacity of 184, 1 GWh , almost double the 96, 8 GWh of the whole 2019. Only in the third quarter of 2021 were accumulators used equal to a capacity of 75, 2 GWh. If this result were also replicated in the fourth quarter of 2021, the year would close with approximately 260 GWh, i.e. approximately double the 2020 (134 , 4 GWh).
But the numbers of Q4 2021 could go further as the last months of the year are the best for car sales. For this reason, the report highlights that accumulators with a capacity of more than could be used GWh. If this were really the case, the 2021 would close with a value close to 300 GWh.
Always looking at the numbers since the beginning of the year, the ranking of companies does not change at the podium level even if the distance between CATL and LG Energy Solution is less marked.