Enel X, agreement with Coop Lombardia for charging electric cars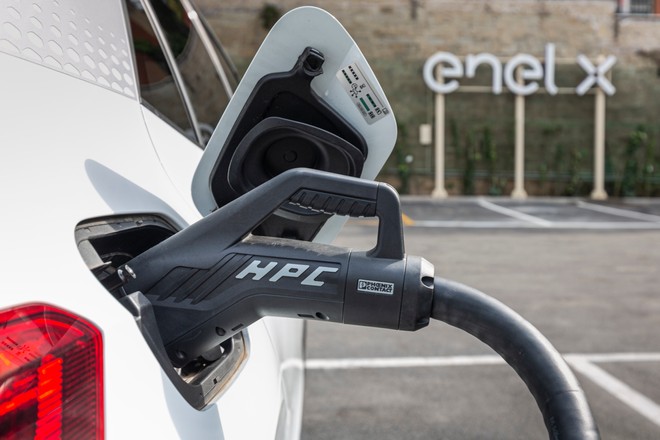 Enel X continues its commitment to expand the charging network for electric cars in Italy. The company has signed a new agreement with Coop Lombardia for the installation of 41 charging stations at the parking lots of as many points sale of the supermarket chain. While shopping, you will have the opportunity to refuel your car with energy. The most interesting thing about this agreement is that well 19 of these charging stations will be of the HPC type (High Power Charger) Ultrafast, capable of delivering a power between 150 kW ei 300 kW.
As regards the timing, according to what has been communicated, the first station to enter service, already in the next few weeks, will be the one located in the parking lot of the Opera store . Here we will find two high-power Enel X columns with four charging stations. Work is also already underway on the stations that will be installed in the parking lots of the Milan Baggio and Cantù points of sale. The commissioning should take place by the end of the year.
All the remaining charging points provided for in the agreement will be made operational during the 2022. Their exact location has not yet been communicated. Great satisfaction for the agreement by Federico Caleno , Head of e-Mobility Enel X Italy, who stated in this regard :
We are proud of the collaboration with Coop, an avant-garde and always attentive reality to the needs of the area in which it operates. The signed agreement is an important step in the path of support and development of electric mobility: the future of transport is green.
Daniele Ferrè , chairman of the Board of Directors of Coop Lombardia, added:
We are the first in large-scale distribution. Coop has always been attentive to the quality of its products and their impact, in order to improve the environmental conditions of the territory. It was therefore natural for us to think of an agreement with Enel X as a partner of absolute guarantee and importance, which will allow our members and customers to find a truly cutting-edge electric charging service in our points of sale.