Extrapolations, the cast of the Apple TV + series is more and more champion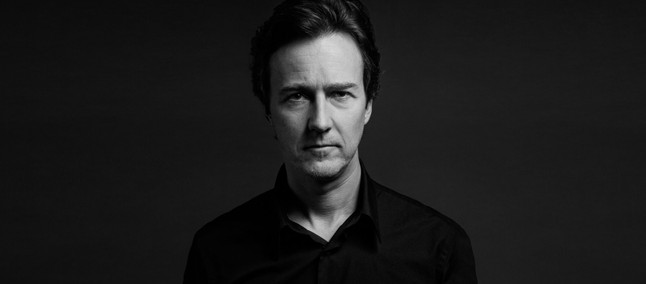 The cast of Extrapolations , Apple TV Plus' upcoming drama series on climate change, yes makes it more and more stellar. In the last few hours, several major Hollywood names have been confirmed including Edward Norton and Indira Varma (who you will probably remember among others for her part in Game of Thrones). The cast was already memorable before, with Meryl Streep, David Schwimmer, Kit Harington and Marion Cotillard, among others. At the moment these are all confirmed actors:
New confirmations:

Edward Norton
Indira Varma
Keri Russell (Felicity)
Cherry Jones (Ocean's Twelve, Erin Brockovich, 24)
Michael Gandolfini (Son of James Gandolfini, protagonist of the series The Sopranos; plays the same role as his father in the prequel film The Many Saints of New Jersey)

Previously confirmed:

Meryl Streep
Sienna Miller (The Girl, American Sniper)
Kit Harington (Game of Thrones)
Tahar Rahim (The Prophet, The Mauritanian )
Matthew R hys (The Americans, The Taste of Success)
Daveed Diggs (Snowpiercer, The Good Lord Bird, Black-ish)
Gemma Chan (Fantastic Beasts and where to find them, Sherlock, Eternals)
David Schwimmer (Friends)
Adarsh ​​Gourav (The White Tiger)
Forest Whitaker (Ghost Dog, Rogue One)
Marion Cotillard (Taxxi, Inception, La Vie en rose)
Tobey Maguire (Sam Raimi's Spider-Man Trilogy, Pleasantville, The Great Gatsby)
Eiza Gonzalez (Baby Driver, Alita, Hobbs & Shaw)

Apple 04 Nov
The series will not be a documentary, but will be scripted, and will tell how climate change will affect the emotional, religious, work and family spheres of the characters and of the entire human species. It will consist of eight interlinked episodes. Norton is known to play a scientist, Varma an inventor, Russell a mercenary, Jones the US president and Galdolfini a programmer. The series is currently in production, and a release date has not yet been specified.