Exynos 2200, new confirmations on the goodness of the GPU developed with AMD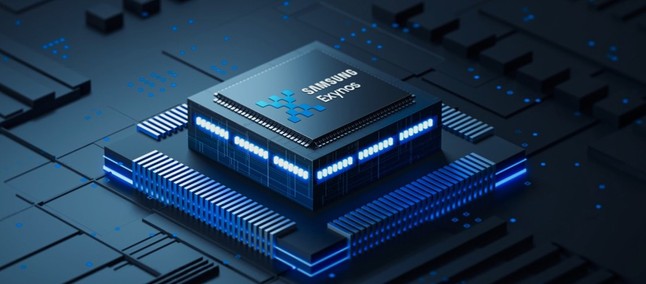 Eight days after the presumed presentation date , new information is leaking about the performance we can expect from Exynos 2200, Samsung's next-generation top-of-the-line mobile SoC, which should debut aboard the Galaxy S family 17 to early next year. The details come from FrontTron, a rather prolific leaker and very active in the tech sector – let's say they are reasonably reliable, even if to be taken with due caution. The source speaks of " official benchmarks ", even, so it is assumed a briefing made directly by Samsung to some kind of partner or division. And he specifies that the results were obtained with software and hardware that are not yet definitive, so some variations (for the better, hopefully) could still be there.
EXCLUSIVE (Official Benchmark)

Compared to E 2100, E 2200 GPU is …
Sustained + 17 ~ 20%
Peak + 31 ~ 34%

Compared to SD 888, E 2200 GPU has …
Big difference in 3DMark performance (Wild Life)

ARMv9

Performance results based on pre-release hardware and software
Subject to change pic.twitter.com/m6BKqWcgKj

– Tron ❂ (@FrontTron) November 10, 2021
As you can see, the data focuses more on the GPU , which is highly anticipated being developed in collaboration with AMD for the first time and based on the same architecture (RDNA 2) as the latest generation Radeons. In a nutshell, in short, we can expect better performance than 17 – 20%, with peaks up to + 31 – 34%, compared to the Exynos GPU 2100; Furthermore, the source says that 3DMark's Wild Life test results are far higher than those of Snapdragon 888.
Unfortunately we do not have precise numbers, but it is useful to remember that in the summer another leaker had talked about about 8. 100 points; for reference, the two current generation chips are between 5. 000 and the 5. 800 points, with a advantage of approximately 10% in favor of Snapdragon 888 (at least for the first run, so before thermal throttling comes into play). The references are not ideal: the real rival of the SoC will be the Snapdragon 898, and it is with it that it will be interesting to make comparisons.
The rumor also confirms that, on the CPU side, the new SoC will use the ARMv9 cores presented by Arm Holdings last spring – a rather obvious fact, but still good to know. According to previous rumors, the CPU will be configured as follows:
1 Cortex-X2 core @ 2.9 GHz
3 cores Cortex-A 710 @ 2.8 GHz
4 Cores Cortex-A 510 @ 2.2 GHz
The frequencies indicated are for Galaxy S 22 Ultra: in the other models of the family may be slightly inferior. Apparently they will be higher than what we will see on Snapdragon 898.