Fitbit Versa 3 and Sense, comes the function that tells us if (and how much) we snore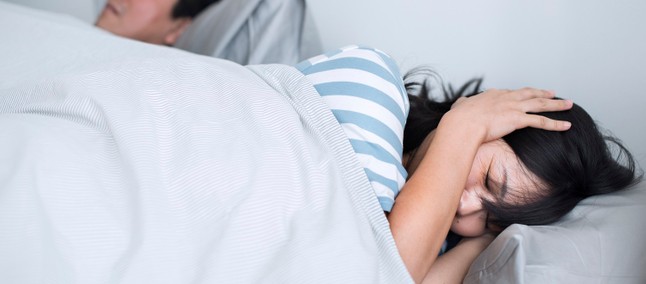 Snoring while sleeping can be annoying for those who sleep next to it and, at the same time, represent an alarm bell for more serious diseases , such as sleep apnea . That's why Fitbit has worked to make their smartwatches detect snoring at night. This is a feature that the Google-owned company seems to have been working on since the summer and has finally been implemented through a software update.
In particular, the first reports came from the owners of Fitbit Versa 3 and Fitbit Sense . The operation is very simple and, needless to say, it uses the microphones integrated in the smartwatches to pick up the surrounding noises. The system is able to distinguish between absent / light, moderate snoring (from 10 to the 40% of time spent sleeping) or frequent (more than 40% of time spent sleeping). The only limitation is linked to the fact that, in the event of the presence of two people with this problem in bed, the devices are not able to distinguish from whom the noise is coming.

Mobile 01 Below

The functionality in question was named Snore & Noise Detect. However, it also requires a subscription to Fitbit Premium (8, 89 euro per month or 79, 99 euro per month in a single annual payment). In this sense, the logic of the company is clear: to offer a complete experience of its ecosystem only to loyal users, perhaps encouraging those who are not yet to subscribe, in order to take advantage of these exclusive functions.
Important, finally, underline Fitbit's advice regarding the battery of your smartwatch. Since the continuous use of the microphone for several hours has an inevitable energy impact, the company recommends to charge the watch at least until 40% before going to bed.