Ford starts pre-production of the F-150 Lightning electric pickup: 150,000 orders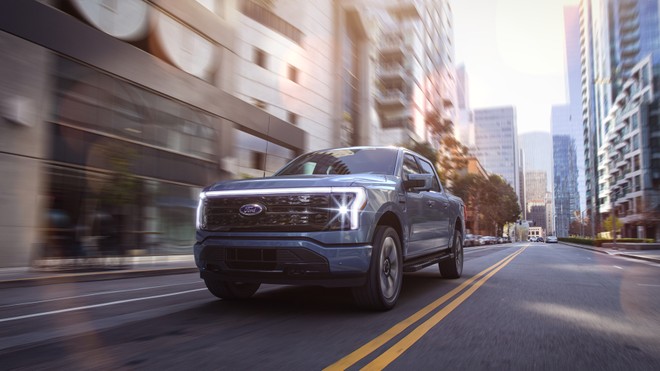 Ford announced that it has kicked off the pre-production phase of its new F electric pickup – 150 Lightning. This is a crucial step towards the start of mass production of this vehicle. Deliveries, please note, will start in the spring of 2022 . At the same time, the automaker announced an investment of 250 million dollars for increase the production capacity of its new electric pickup. Additional 450 people will also be hired for this purpose who will go to work in the Rouge Electric Vehicle Center, in the Van Dyke Electric Powertrain Center and Rawsonville Parts Plant.
In this way, the American manufacturer will be able to achieve a production capacity of its new F – 150 Lightning by 80 thousand units per year.
ORDERS GROW

The investment is needed as Ford reports orders for its electric pickup are growing rapidly and have exceeded quota 150 thousand . Undoubtedly, this model is very popular with the manufacturer who can also take advantage of the appreciation received so far on the market for the endothermic version. After all, pickups are very popular in America and for some time now a "sort of competition" has started as to who will be the first to bring a battery-powered model to the market.
A competition that is likely to win Rivian which has recently announced the start of production of its R1T model. However, what is really important is to be able to reach a constant mass production. Ford, compared to Rivian, can count on a great experience from this point of view. Given the popularity of pickups in America, the electric models will also serve to accelerate the spread of battery-powered vehicles on this market.
Returning to the Ford F – 150 Lightning, please note that it is proposed in two versions which differ mainly in the different powertrain (always double electric motor and therefore all-wheel drive). The "Standard-Range Battery" model can count on 318 kW with 1. 051 Nm of torque and an autonomy up to 230 miles (370 km). The "Extended-Range Battery" version will have 420 kW with 1. 051 Nm of torque and autonomy up to 300 miles (482 km). The electric pickup from the American manufacturer is also offered in a Pro variant specific to the world of work.