Forspoken not only on PS5 and Steam: the game also appears on the Microsoft Store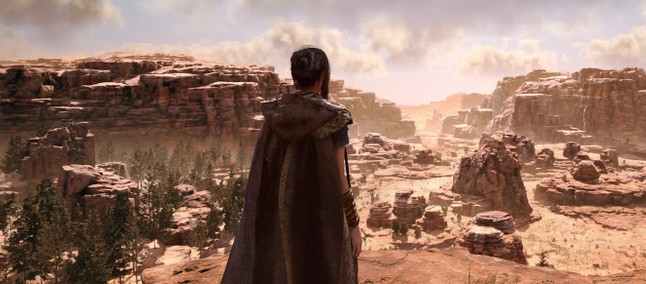 The action RPG Forspoken, developed by Luminous Productions and produced by Square Enix, was announced in 2020 (at the time with the name of Project Athia) and immediately reported as being released on PS5 as an exclusive console and on PC, in particular on Steam. However, in the past few hours Forspoken also appeared briefly on Microsoft Store as noted by some users and by Windows Central, suggesting it may also arrive inside of the virtual store integrated into the operating system. This version should also support Xbox Achievements and Cloud Saves.
It would not be the first time that a Square Enix game ends up on Microsoft distribution platforms, indeed in recent years the collaboration between the two companies has intensified , with for example Outriders which was launched directly within the Game Pass. At the moment there are no clues that suggest the possibility that Forspoken could repeat the same path, passing through the Game Pass, and after all the single player nature of the game would bring less benefits than what has been done for Outriders, but we will understand in the coming months if there will be. developments in this regard.

In the past few days the official Steam page of the game has also been opened, from which we have not read big news except the fact that the title will not be dubbed in Italian (but there will be subtitles) and the official synopsis:
Forspoken follows the journey of Frey, a young girl from New York who is transported to the land of Athia. As he tries to get home, he will have to use his new magical abilities to traverse vast landscapes and face monstrous creatures.
The release of Forspoken is scheduled for next spring 2022 , without a precise indication for the moment. Among the most interesting aspects of the game is the writing collaboration of Amy Hennig, a professional who has been appreciated over the years, among other things, for the work done on the Uncharted series and who recently announced that she has entered into an agreement with Marvel for a new action title.