Fujifilm Instax Mini Evo official, instant digital camera costs $ 200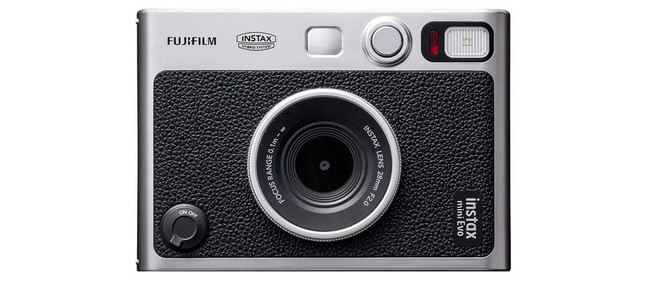 Fujifilm has made official Instax Mini Evo , evolution of the company's famous instant camera which for the occasion becomes hybrid , then offers the possibility of "choose which images to print instantly, which images to share and which to store in memory" , as explained by Manny Almeida, CEO of Fujifilm's Imaging division.
In fact, it is therefore a middle ground between a traditional camera and a snapshot , which allows the company to potentially address to all photography enthusiasts also by virtue of the possibility of printing, anywhere and at any time, the photos saved on the smartphone thanks to the Instax Mini Evo app.

Instax Mini Evo has a display 3 inch LCD on the back to use the hybrid camera in the same way as a traditional one: you can review your shots, add frames, adjust shooting modes (there are 10) or choose the best filter to apply to the shot (always 10 in total). There is a battery that the company says is capable of guaranteeing up to 100 prints with a single charge, a small mirror on the front essential for centering the frame in the selfies and of course support for microSD cards .

High Definition 28 Mag
At the same time as the InstaxMini Evo, Fujifilm announced the new Instax Mini Stone Gray film which offers an alternative to classic white bordered prints nco.
INSTAX MINI EVO, PRICES AND AVAILABILITY
Instax Mini Evo will be listed in the USA from February 2022 for 199, 95 dollars , the equivalent of 177 euro at current exchange, while a pack of 10 poses of the new Stone Gray film will cost 10 , 99 dollars, approximately 13 EUR. Price higher than the recent Instax Mini 40 justified, in fact , from the hybrid nature. Both are expected to arrive in Europe, but we await details .