Genesis GV60, with Face Connect the car recognizes the driver's face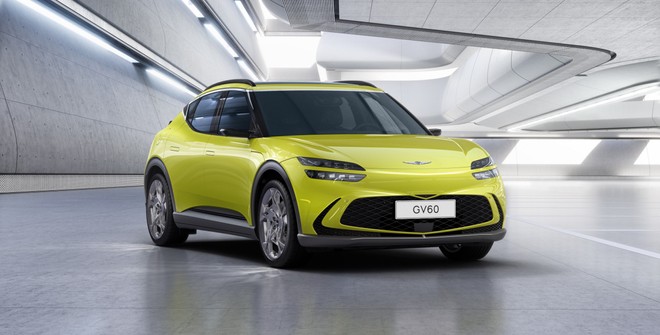 Genesis , in August announced its first electric vehicle equipped with the E-GMP platform, the same used on the Hyundai IONIQ 5 It was the GV crossover 60 which will debut in 2022 in America, a very important model for the electrification strategy of the Hyundai Group's premium brand. It will have a lot of technology as the car manufacturer had already made known at the time of presentation. But from this point of view there is an important novelty.
The Genesis GV 60 will be the first model of the manufacturer to have the Face Connect .
THE CAR RECOGNIZES YOU

This is a facial recognition system that will allow the car to recognize the faces of (registered) people who in turn will be able to open and close the doors without having to use a key. Genesis' new technology will even be used to customize the driving experience . After identifying the driver via facial recognition, the car will load his profile and adjust to the previously saved custom settings. For example, the seat and steering wheel will be adjusted automatically.
Head-Up-Display, side mirrors and infotainment settings will also be configured according to the driver's personalized settings. Genesis explains that Face Connect uses a Near Infra-Red (NIR) camera that allows facial recognition in all conditions, even at night. Face Connect can register up to two faces for each vehicle and protects your data by encrypting and saving it securely inside the vehicle. They can be deleted at will at any time.




Thanks to this solution, the car manufacturer aims to make the use of the car more comfortable since the driver can also forget to bring the keys. Along with Face Connect technology, Genesis announces a fingerprint authentication system that allows people (among other things) to start the car using only fingerprints.
Finally, Genesis has expanded the use of OTA updates. The updates will serve to improve many more key areas of the vehicle. Today, the updates concern only the infotainment and the Head Up Display. All these innovations will debut on the GV model 60 and will then be extended to the other cars of the brand name.