Glen De Vries, the Blue Origin astronaut died in a plane crash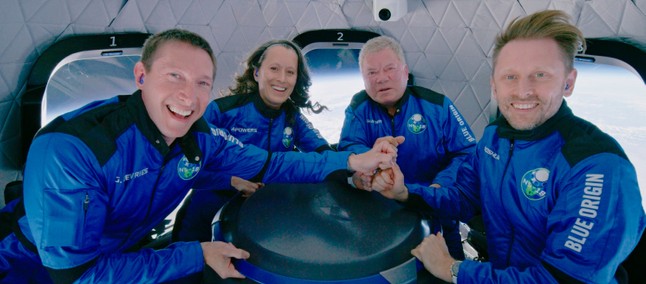 The entrepreneur and former astronaut Blue Origin, Glen De Vries, is passed away last day following a plane crash . Only on 13 October had flown over the Karman line with former Captain Kirk , William Shatner, and the rest of the Blue Origin crew with the NS mission – 18, but the flight aboard a small private plane was fatal to him. There is little to do, fate can sometimes be really infamous.
The entrepreneur was part of the second crew sent into space by the company of Jeff Bezos and the announcement of his passing was issued by Blue Origin itself. Glen de Vries was 49 years.
We are devastated to hear of the sudden passing of Glen de Vries. He brought so much life and energy to the entire Blue Origin team and to his fellow crewmates. His passion for aviation, his charitable work, and his dedication to his craft will long be revered and admired. pic.twitter.com/1hwnjntTVs

– Blue Origin (@blueorigin) November 12, 2021
De Vries was killed along with the flight instructor, Thomas Fischer, after a single-engine Cessna 172 was crashed near Lake Kemah, New Jersey. He was Vice President of Life Sciences & Healthcare at Dassault Systèmes and co-founder of the Medidata clinical research platform, as well as qualified as a private pilot.
The his career has focused on developing assistive software in medical research and as he has often recalled, he has worked all his life to extend people's lives. And we close by remembering it with the last statement released after the flight with Blue Origin, in which Glen talks about time and its importance.
"I've experienced an heightened sense of time in my mind ever since the countdown started. I think I've brought that perspective back with me. of time, just like resources on Earth, seem more valuable from a broader perspective. "