Google Pixelbook, no Chrome OS laptop coming next year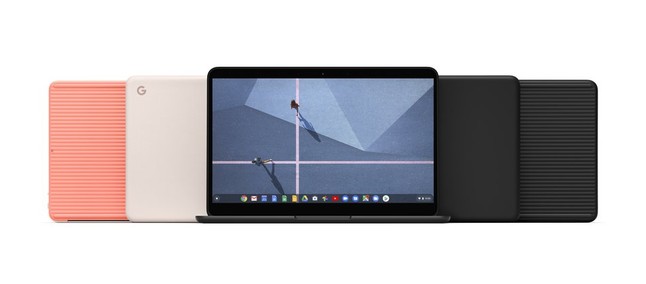 No new Google Pixelbook is coming next year , and certainties are scarce even for the 2023 and beyond. The confirmation was given directly by a Google executive, to be precise the Retail Partner Manager for Chromebooks Chrys Tsolaki, during a press conference in London organized by Qualcomm.
To be precise and to avoid possible misunderstandings, the question was whether Google was working on a new Pixelbook laptop, and the answer was " for 2022 nothing is coming. For the future, I don't know ". This does not categorically rule out the arrival of new laptops with Chrome OS in the future, but neither does it confirm it.
The original Pixelbook came out some time ago now – it was the distant 2017. At the time it was one of the most prestigious Chromebooks ever released , with processors up to Core i7 top of the range, a build quality at the top, convertible format with touch screen and quality components. It hasn't been very successful – as we know, Chromebooks thrive mostly in the budget range, thanks to massive adoption by schools, especially in the US.

Android 09 Oct
In 2019 Google released a slightly cheaper Pixelbook Go, which still employed always Intel Core processors and high-end components. Pixelbook Go is still available for purchase in some markets; never arrived officially from us . The original Pixelbook remained in the catalog until just over a year ago (always in certain markets).
So far, Google's strategy in the tablet and laptop sector has not proved itself very fruitful. Between the two Pixelbooks, the company had also tried the Chrome OS tablet with the Pixel Slate, released in 2018, but it was almost unanimously crushed, above all because of the Intel processors (Pentium and Celeron) inadequate to manage the touch interface and the emulation of Android apps. Fortunately, we can say that the alternatives of other brands on the market are not lacking : Acer, Lenovo and ASUS have brought new proposals to the market in the last few weeks.
VIDEO