Google warns if there is an impending flood thanks to machine learning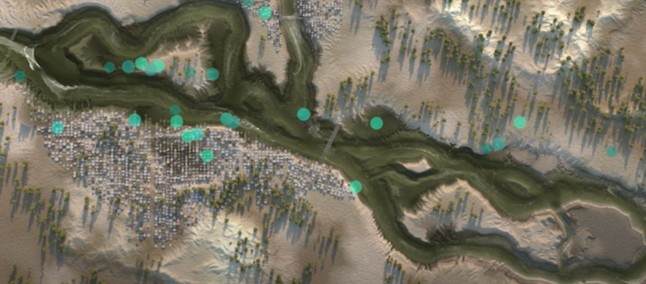 Google within the program Crisis Response has developed solutions capable of alerting users to current or impending natural threats: this is the case, for example, of earthquakes. But not only: the Mountain View giant has in fact decided to take stock of another important alert function, namely that linked to the forecast of floods , and on the plans to make it even more detailed and accurate as well as to expand its coverage area.
The beginning of this initiative dates back to 2018 : Google has since sent out flood alerts in India and Bangladesh , two territories particularly subject to this problem. Thanks to the collaboration with the Central Water Commission of India and with the Bangladesh Water Development Board, the coverage area included approximately 220 millions of people who received approx. 40 millions of notifications potentially capable of saving lives.
In 2021 , thanks to a strengthening of the structure, the numbers have been expanded to 360 millions of people covered and 115 millions of notifications : an increase, the latter, attributable to the refinement of machine learning technology that makes it possible to predict floods.


However, Google wants to make the system even more accurate and full of useful information, and does not stop working in this direction, as we read on the official blog:
In all over the world, most Part of the flood reports only provide information on how far a river will rise (e.g. 30 cm), which often does not give an idea of ​​what this means for the people and the place where they live. Our flood alerts ensure that people get essential information by viewing flood maps, which show the extent and depth of flood maps from Google Maps.

Our new multiple flood model and advances in managing uncertainty across all models allow us to offer meaningful information and deliver it to many more people (we will share more about the technology in the future).
For this reason Mountain View launched Google Flood Hub (link in VIA), which provides information on the depth and extent of floods in a more "visual" format thus allowing a quicker and more panoramic understanding of the state of emergency in your area, allowing you to access data focused on highly specific locations, such as a village, and thus helping the inhabitants to com take better and faster how to act.
For the foreseeable future, Google also aims to extend this type of monitoring beyond the territories of India and Bangladesh , starting with other countries in South Asia but also in South America and then gradually reach global coverage.