Halo Infinite, the multiplayer arrives early? Meanwhile, the Campaign is shown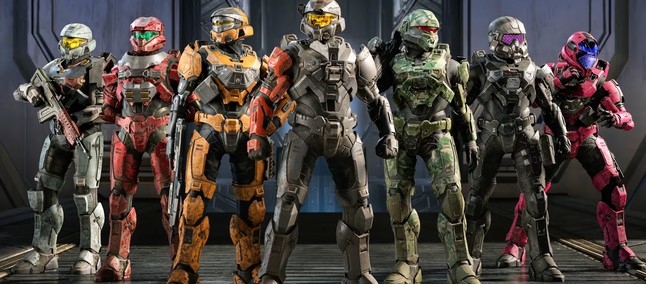 Halo Infinite was to accompany the Xbox Series X and Series S at launch last year. Microsoft, however, after the fuss of controversy that followed the first trailer, has decided not to force the times and still work calmly. And now a new launch date – after a year of fears for a further postponement to 2022 – Halo Infinite has it, and it's close: that is, December 8.
But at least the multiplayer component of the game, which will be free and which has already been inaugurated by thousands of players in the beta, could come as a surprise even earlier . At least, this is the direction in which the rumors circulating on the net have been pointing in the last few hours.
Heroes of Reach – November 15, 2021 #HaloInfinite pic.twitter.com/zLESxO6Bcs

– HaloDotAPI (@halodotapi) November 11, 2021
The fuel of these fantasie is a very special occurrence, which Microsoft has been giving a lot of prominence to for several months: the 15 November , in fact, will have elapsed 20 exact years from the launch of the first Xbox and also the first Halo: Combat Evolved . It is therefore a special symbolic date, and it is plausible that in Redmond they thought of exploiting it in some way: and what better gift would there be than the Halo Infinite multiplayer release?
To find out if there really is a "shadow drop" around the corner it will be necessary to wait until Monday. This is not such an implausible scenario, however, considering the nature of the product: we are not talking about a game that needs to sell as it is free, and the surprise launch on such an important celebratory occasion could have more effect than a classic campaign. marketing, and marking the beginning of the advertising pressure for the arrival of the full game.

At the moment, of course, it is only speculation, and the only official information about it concerns the release of the whole game, that is, including the single player Campaign (this yes for a fee, but also included from day one on the Game Pass Ultimate catalog), scheduled as mentioned for December 8.
And by the way: the colleagues of IGN USA have had the opportunity to try this mode in preview ima. In the video you find below, therefore, we can look at the first hours of the history of Halo Infinite.