Harley-Davidson, here is the Serial 1 MOSH / BMX eBike. A unique model up for auction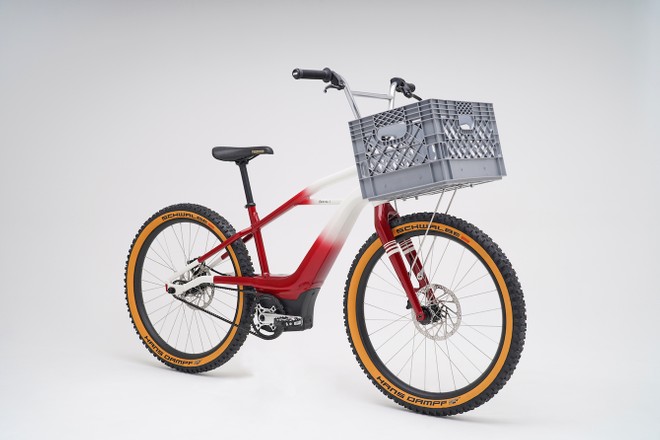 Harley-Davidson entered the eBike business last year through its new company called Serial 1 Cycle Company. We have already seen several models of electric bikes of this brand, some of which will also arrive in Europe. Last summer, the company also unveiled the new 1-OFF series . These are unique models that are sold through an auction.
After the MOSH / CHOPPER which was eventually sold a ben 14. 200 dollars, Serial 1 unveiled the new MOSH / BMX , based on the MOSH / CTY model. As the name suggests, this exclusive two-wheeler gives a nod to the famous BMX bikes of the past. The auction has just started (currently, as of this writing, we are at 1. 700 dollars) and will close on November 2nd. Only the best offers you can take the electric bike home. The most curious can follow the online auction through the dedicated website. (if you are redirected to the European Serial 1 site, a VPN may be needed)
Given the figures of the previous single model, it will be interesting to find out how much this new bike will be sold for. As we said, the MOSH / BMX is inspired by the BMX of the years' 80. Like the previous model in the 1-OFF series, this one was also customized by chopper builders Warren Heir Jr. and Kendall Lutchman of JR Fabrication and Welding in Milwaukee. The customization concerns the color of the frame, the BMX handlebar, the Schwalbe Hans Dampf knobby tires, the Viscount Dominator seat and the pedals.
Very particular is the presence of a sort of plastic box in which to transport bottles, mounted in front of the handlebar on a stainless steel luggage rack. As mentioned at the beginning, the basis is that of the MOSH / CTY. This means that this special eBike offers a Brose S Mag motor (90 Nm torque) powered by a battery Wh, hydraulic disc brakes and wheels from 27, 5 inches. The bike features a single ratio and belt drive (carbon).
The proceeds from the auction will be donated to the just keep livin Foundation , a non-profit organization founded by Camila and Matthew McConaughey who work with high school students to give them the tools to " lead an active life and make healthy choices for a better future ".